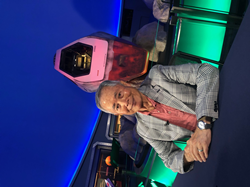 They can't believe that something like that happened in the United States.George Takei
Indianapolis (PRWEB) August 26, 2019
The Power of Children https://www.childrensmuseum.org/exhibits/power-of-children The Power of Children is a key exhibit at the world's largest children's museum for those who want ot explore social justice more. It explores the lives of three extraordinary children who changed the world despite racism and bigotry. They are Anne Frank (child of the 40s and the Holocaust), Ruby Bridges (child of the 60s and was first to integrate school's in the American South) and Ryan White (child of the 80s who fought to go to school after being diagnosed with HIV/Aids).
The Children's Museum of Indianapolis Board of Directors would like to thank our official partners—Riley Children's at Indiana University Health, Old National Bank and Ice Miller LLP.
About The Children's Museum of Indianapolis
The Children's Museum of Indianapolis is a nonprofit institution committed to creating extraordinary learning experiences across the arts, sciences, and humanities that have the power to transform the lives of children and families. For more information about The Children's Museum, visit http://www.childrensmuseum.org, follow us on Twitter @TCMIndy, Instagram@childrensmuseum, YouTube.com/IndyTCM, and Facebook.