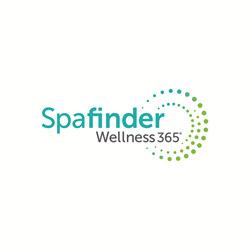 We are excited to debut the inaugural Global Wellness Travel Guide, which focuses on hundreds of curated destination spas, five-star resorts and hotels, yoga and fitness retreats and stay spas
Miami, FL (PRWEB) June 16, 2015
Spafinder Wellness 365™, the global resource for feeling good and living well all year round, has published the first Global Wellness Travel Guide, a directory of leading international wellness properties designed to help travel professionals meet strong consumer demand for healthier travel options. The Guide offers resources to assist agents in booking wellness travel and showcases profiles of featured properties, including travel offerings across 17 categories, from culinary and nutrition programs to adventure activities. A digital version is available at http://www.spafinder.com/wtg.
Mia Kyricos, chief brand officer of Spafinder Wellness, Inc.®, presented the Guide at the 2015 Well-Being Travel Symposium in Toronto. Kyricos, who was a featured speaker at the symposium, noted that wellness travel is a $494 billion industry comprised of 586.5 million wellness trips taken by consumers across 211 countries.*
"Spafinder Wellness began as a spa travel company in 1986 and was a pioneer in this rapidly growing sector long before it was called wellness travel," said Kyricos. "We are excited to debut the inaugural Global Wellness Travel Guide, which focuses on hundreds of curated destination spas, five-star resorts and hotels, yoga and fitness retreats and stay spas— and underscores our commitment to travel that leaves people feeling healthier when they checked out, than when they checked in."
Wellness travel properties and programs are a rapidly growing segment of Spafinder Wellness 365's 24,000-strong partner network, which also includes fitness studios and day spas.
In the most recent Spafinder Wellness "State of Spa Travel" study, an annual poll of travel agents, respondents reported that health/wellness offerings like exercise and weight loss are now important to 84 percent of their clients; mind-body-spirit programming is important to 68 percent; and nature/adventure experiences like hiking, water sports, etc., are sought by 67 percent.**
Underscoring the travel agent findings, in a Spafinder Wellness 365 Consumer Insight Study, 84 percent of travelers say they have returned from vacations feeling less well, relaxed, and rejuvenated than when they left, with 40 percent saying this occurred many times or almost all the time.***
The study also indicated strong consumer demand for wellness travel options: Twenty percent of travelers revealed they have taken a vacation where wellness or healthy activities were the primary purpose for travel, and 62 percent indicate they have not taken this type of vacation, but want to. Of those who have taken a vacation where wellness or healthy activities were the primary purpose for travel, 95 percent reported it impacted their life in a positive way.****
This new Global Wellness Travel Guide, which was edited by Spafinder Wellness 365 Travel Editor Kate Phillips Melaragno, showcases snapshots of international wellness properties, along with a "wellness spotlight" section and icons that represent the wellness offerings found at each location.
The comprehensive guide is organized by region: Africa & Middle East, Americas, Asia, Australia & South Pacific, Caribbean and Europe. It also includes spa and wellness etiquette tips, wellness travel trends, a spa and wellness glossary and a feature on the winners of the Spafinder Wellness 365 Wellness Travel Awards.
Kyricos added that travel agents should look for wellness travel opportunities in diverse industry segments such as cruise ships, airport spas, wellness-oriented family travel and hotels without spas.
"Wellness travel also applies to business clients who want to maintain their healthful lifestyle not just at home, but while they travel," said Kyricos. "We anticipate that the demand for wellness offerings by elite travelers would be even more pronounced."
Wellness travelers are "high-yield" tourists who tend to be more affluent and educated than the typical tourist. International wellness travelers spent 59 percent more per trip in 2013 than the average tourist; domestic wellness travelers spent 159 percent more than the average domestic traveler.*****
The Spafinder Wellness 365 Network connects travel agents and clients to over 24,000 curated wellness options, including destination spas, five-star resorts and hotels, yoga and fitness retreats, and wellness programs, on three distinct websites: spafinder.com, spafinder.ca and spafinder.co.uk.
About Spafinder Wellness, Inc.®
Spafinder Wellness, Inc.® is the world's largest media and marketing company for the spa and wellness industry and the leading consumer resource for feeling good and living well all year round. With nearly 30 years of experience as a spa and wellness authority, millions of people find inspiration to keep well every day via the Spafinder Wellness 365™ brand, also known for its widely distributed gift cards—available at 70,000-plus retailers worldwide—and its global network of 23,000-plus spas, salons, fitness, yoga and Pilates studios and travel destinations. The company's Corporate Wellness 365™ division offers incentive products and partnerships that help to foster wellness in the workplace. Learn more at spafinder.com, spafinder.co.uk and spafinder.ca

Global Spa & Wellness Economy Monitor report, September 2014
** Spafinder Wellness 365, "State of Spa Travel," February 2014
*** Spafinder Wellness 365 Consumer Insight Survey, September 2013
**** Spafinder Wellness 365 Consumer Insight Survey, June 2014
***** Global Spa & Wellness Economy Monitor report, September 2014