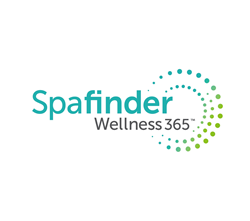 It is an exciting time for the company, and I am honored Pete has entrusted me to lead the next phase of its growth.
New York, NY (PRWEB) August 26, 2014
Spafinder Wellness, Inc.®, the spa and wellness industry's largest media and marketing company, today announced that longtime board member Missy Godfrey has been named the company's chief executive officer (CEO). Godfrey, who has over two decades of experience as a senior executive in commerce, media, technology and finance, will lead strategic planning and global operations for the business.
Pete Ellis, who has been CEO of Spafinder since 2002, will continue as chairman of the board of directors. He is also chairman emeritus of the Global Wellness Institute, formerly the Global Spa & Wellness Summit, which he co-founded in 2007.
"As Spafinder expands its wellness offerings, Missy is the best choice to lead the company's continued international expansion and future growth of the brand," said Ellis. "She has a rich history with Spafinder and an exceptionally strong background in retail, media and technology, as well as unique expertise in new product launches."
Most recently, Godfrey was CEO of SocialFlow, a software company for social media marketing, where she spearheaded the expansion of product offerings for brand marketers and drove accelerated revenue growth. She has a successful history of innovation, launches and transitions in the media industry and held senior executive positions at Hearst, Primedia, Worth and American Express Publishing. She leveraged this experience as a managing director at North Sea Partners, a boutique merchant bank, and was instrumental in building its Executive Alliance.
"Having served on Spafinder Wellness' board of directors for 10 years, I admire how Pete and Susie Ellis have grown the company far beyond its stronghold in the spa industry to lead the discussions and definition of the wellness industry. At the same time, they have expanded its team and offerings to provide access and information on a healthy and active lifestyle for everyday living," said Godfrey. "It is an exciting time for the company, and I am honored Pete has entrusted me to lead the next phase of its growth."
Godfrey has long prioritized wellness in her life as an advocate for holistic treatments and as a supporter of a number of not-for-profit organizations. She was part of the founding committee to build the Stifel American Paralysis Foundation, which is now the Christopher Reeve Foundation, and a former member of the board of directors of A Better Chance of New Canaan and Youth Service America.
Mia Kyricos, chief brand officer and industry veteran, who joined the company last year to lead the evolution of the company's brand and market strategy said, "Missy is an outstanding leader who has the talent and experience to fulfill our promise to help people feel good and live well all year round."
The company's holistic "Wellness 365 Philosophy," now anchors its Spafinder Wellness 365™ and Corporate Wellness 365™ divisions.
Spafinder Wellness, Inc. History:
Pete and Susie Ellis acquired Spafinder in 2001, transforming the niche spa travel and publishing company to the leading business and consumer resource for the global spa and wellness industry. Ellis has devoted his career to creating better experiences for consumers, with past endeavors that include the first automotive buying and research website, Autobytel.com.
Susie Ellis, an internationally recognized expert and leader in the spa and wellness space, is now CEO and chairman of the Global Wellness Institute, an international think-tank that brings together leaders and visionaries from private and public sectors to positively impact and shape the future of the wellness industry.
About Spafinder Wellness, Inc.:
Spafinder Wellness, Inc.® is the world's largest media and marketing company for the spa and wellness industry and the leading consumer resource for feeling good and living well all year round. With over 25 years of experience as a spa and wellness authority, millions of people find inspiration to keep well every day via the Spafinder Wellness 365™ brand, also known for its widely distributed gift cards—available at 70,000-plus retailers worldwide—and its global network of 20,000-plus spas, salons, fitness, yoga and Pilates studios and travel destinations. The company's Corporate Wellness 365™ division offers incentive products and partnerships that help to foster wellness in the workplace. Learn more at spafinder.com, spafinder.co.uk and spafinder.ca.