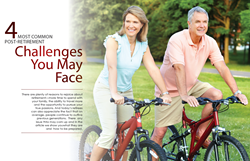 Hispanics have the highest uninsured rates of any racial group in the United States, 1-800-MEDIGAP is here to help make a help.
(PRWEB) June 05, 2014
1-800-MEDIGAP, knows their audience and the American population is over 16 percent Hispanic or Latino. Hispanic healthcare barriers start with communication, 1-800-MEDIGAP is here to help with resources, tool, and guides that can help Americans who do not primarily speak English. 1-800-MEDIGAP has an online guide in Spanish for Medicare and Medicare supplements. Click here for a medicare supplement guide in spanish.
Most Medicare Supplement plans are network free and all the plan types can range in the level of coverage and likewise in the out-of-pocket expenses and premium payments. One plan in Particular, the Plan F, has the most comprehensive coverage available. These plans are the most expensive, but many seniors choose Medigap Plan F because they find it easier to budget a set monthly amount, knowing that no matter what happens that they will never have to pay more.
Many seniors don't realize they have limited time to get this coverage, without underwriting. They often find themselves in a situation where they have missed their window and can only apply for Medicare supplemental insurance with a company that will make them go through the full underwriting process.
What is underwriting? Underwriting is the process that an insurance provider uses to assess the eligibility of a customer to qualify for their products. If a person is sick and has conditions that would keep an insurance company from insuring them under their insurance policy, they surely don't want to miss an opportunity to get coverage without underwriting. Unless you have an up-to-date insurance agent trained in the needs for Short Term Care Insurance, you won't know. Visit http://shorttermcare.org for information and guidance.
1-800-MEDIGAP compiles the best plan options and helps to remove the hassles of shopping around for a plan. 1-800-MEDIGAP has professional agents that are knowledgeable, insightful, and ready to give guidance on which plan options are best and now even have Spanish speaking representatives to assist you. Click here for Spanish medical assistance; Visit 1-800-MEDIGAP.com for more information on medical insurance in spanish.