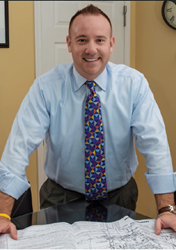 The February edition includes LV Style's annual "Men of Style" feature, highlighting stylish men of the valley.
LEHIGH VALLEY, Penn. (PRWEB) December 29, 2015
Spark Orthodontics, a premier orthodontic treatment provider serving residents in the Bethlehem, Reading, Schuylkill Haven and Schnecksville communities of Pennsylvania, has announced that Jason Hartman, D.M.D., co-owner of the award-winning orthodontics practice, will be featured in the Lehigh Valley Style's Feb. 2016 edition.
LV Style is a graphic and colorful publication celebrating Lehigh Valley's hip, multifaceted lifestyle, venerable institutions, and exceptional people. The region's only monthly lifestyle magazine, LV Style profiles the most popular and influential people, places and elements in the community, as well as the lesser-known offerings of the Valley.
February will mark the publication's fifth men's edition, filled with content geared towards men. It includes LV Style's annual "Men of Style" feature, highlighting stylish men of the valley.
Hartman and Sparks Orthodontics are known as a pre-eminent provider of dental services in Pennsylvania, committed to offering state-of-the-art techniques in dentistry. They are equally renown for their charitable contributions, supplying braces and other services to low-income children and families.
Hartman, a native of Berks County, is a graduate of the University of Pennsylvania School of Dental Medicine and Columbia University in New York. Hartman is among a small percentage of orthodontists in the United States to earn this degree of recognized excellence in his specialty. He is an esteemed member of the orthodontic community, and a Certified Diplomate of the American Board of Orthodontics. He has had his work published in the Middle Atlantic Society of Orthodontists Journal (Autumn, 2010) and has written other articles based on his research for peer-reviewed orthodontic journals.
Hartman is on-staff at Lehigh Valley Hospital, where he volunteers his time and services teaching orthodontics to dental residents. In 2012, Dr. Hartman was honored locally by dental residents as "Teacher of the Year" at Lehigh Valley Hospital-Muhlenberg Dental Department. He was also honored on the national level in 2012, being named as one of America's "Top 40 Dentists Under Age 40″ by Incisal Edge Magazine, a nationally distributed publication.
Hartman is a natural choice to be featured in LV Style's Men's edition, representing the best of the area's male movers and shakers. He approaches orthodontics much like he approaches life—providing patients with renewed confidence and self-esteem through the art of improving their smiles, and he does it with style.
For more information, or to schedule a free consultation, visit the Spark Orthodontics website, info(at)sparkorthodontics(dot)com or call the Spark Orthodontics office in Bethlehem at (610) 865-2777, in Temple at (610) 223-7777 or in Schuylkill Haven at (570) 385-1344
About Spark Orthodontics:
Spark Orthodontics' team of highly skilled and experienced orthodontists provides patients with a variety of approaches and opinions for orthodontic procedures and treatment for customized treatment with each individual patient.
Spark is a premier provider of the Invisalign® aligners, placing the practice in the top 5 percent of providers able to help patients look better, faster and with more comfort. It is also one of the few area orthodontic practices to offer Accelerated Invisalign with Acceldent.
Spark Orthodontics is dedicated to providing treatments that produce the most beneficial and rewarding results for its patients. Spark offers affordable, flexible payment plans, and has three state-of-the-art offices serving the Lehigh Valley/Bethlehem community, Berks County/Temple community,Schuylkill County/Schuylkill Haven community and Schnecksville community.
###