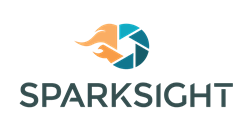 This is a golden opportunity to create value at a fraction of the cost by scheduling a video project with Sparksight. Holiday Special ends January 15th.
AUSTIN, Texas (PRWEB) December 13, 2018
Austin based video production agency, Sparksight, works diligently throughout the year to deliver clients' messaging through innovative and exquisitely designed videos. Each year, Sparksight sets aside time around the holidays to show appreciation for its clients and inspire some cheer and laughter with a light hearted holiday video. Some of the past holiday videos include a thrilling interactive click-through mystery puzzle, a childhood storybook simulation and even an original holiday sing-a-long.
This year's video pairs a sincere and sentimental narration with hilarious visual punchlines. "It's time to celebrate the holiday season at the office." The narrator drones, "The season where we set aside our differences and include everyone in the festivities, no matter their creed, and show how much we appreciate each other." Members of the Sparksight team poke a bit of fun at holiday traditions such as Christmas caroling, hanging mistletoe, throwing snowballs and sledding down the staircase.
This unique tongue-in-cheek holiday video shows off the creative energy that differentiates Sparksight as a video production company. The team enjoys providing comedic content for the community on their social media and showing appreciation for their clients. "We like to take the time to reach out to our clients and say thank you for a great year." Sparksight CEO Kelly Shores says, "It's our chance to give back to our customers and do something creative for ourselves."
Clients at Sparksight experience a different kind of production process. Each client has a personal account manager to handle all the specific details of a project as the creative team works to create custom marketing assets. Michael Vickery, Strategic Advisor of Dollar Driver Club said in a 5 star review on UpCity, "The Sparksight team brought great energy and ideas to the table in the development of our video spot from concept to creation. Plain and simple--they nailed it."
As a bonus for clients, the release of the holiday video includes a special gift of 15% off photo/video projects signed before January 15th. This is a golden opportunity to create value at a fraction of the cost by scheduling a video project with Sparksight.
ABOUT SPARKSIGHT
Based in Austin, Texas, Sparksight is a full service, script-to-screen video production agency. Recognized as one of the top video production agencies in Austin, Sparksight specializes in high-quality live action and animated corporate video production to suit their clients' needs. Services offered include; Live Streaming Corporate Events, Product Explainer Videos, Professional Head Shots, Customer Testimonial Videos, Event Highlight Reels, Animated Videos, and Live Action Commercial Production. Sparksight has its own in-house studio and teleprompter that are available for rental. For more information please visit our Instagram, LinkedIn, or http://www.sparksight.com. For questions please email chandler(at)sparksight.com.