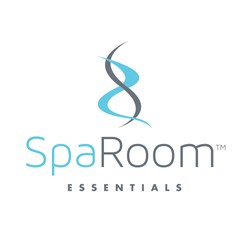 Each product has a distinguishable feature that will improve the quality of anyone's home, work or travel experience.
Cleveland, OH (PRWEB) October 23, 2013
SpaRoom Essentials is pleased to introduce its perfect combination of aromatherapy, healthy humidification and essential oil line of products in time for the holiday season. SpaRoom Essentials products are designed to provide the health and wellness spa markets with a better sensory experience–anytime, anywhere. From healthy humidification and soothing aromatherapy to the perfect slipper, anyone can create a spa-like feeling that will enhance their environment wherever they go. Many of SpaRoom's products have already gained acceptance by leading salons, spas and specialty retailers throughout the U.S., and also in Europe.
"We are very excited to launch this line of wellness and aromatherapy products as SpaRoom™ Essentials!" says President Les Wagenheim. "Each product has a distinguishable feature that will improve the quality of anyone's home, work or travel experience. We are also thrilled with our new products that will be showcased in early 2014."
Available SpaRoom Essentials products include:
AromaMist™ – an ultrasonic, spa humidifier and oil diffuser all in one. The AromaMist uses smart, safe, ultrasonic pulsations to create a long-lasting, tranquil mist. Add a few drops of essential oil to enhance the mist and provide immediate, soothing aromatherapy. The lighting feature emits a glowing blue, pink or multi-colored ring of light to enhance your tranquil spa experience. Just a half-cup of water will last up to three hours, and the AromaMist will automatically shut off when empty.
UltraMist™ – enjoy healthy aromatherapy with this bold and beautiful unique ceramic diffuser, perfect for spas, healthcare centers, businesses and spacious home environments. The UltraMist provides an impressive stream of mist and the ability to diffuse essential oils.
AromaFier™ – take aromatherapy on the go with the compact and portable Aromafier. Add a few drops of essential oil to the replaceable fiber pad and the silent fan projects soothing, healthy aromatherapy. No water needed.
Jasmine – the contemporary sleek design ushers in the future of personal humidification. Add essential oils to just a half cup of water for up to 21 hours of soothing, healthy aromatherapy.
Mistique™ – the portable and small, but mighty, Mistique humidifier instantly creates a healthy mist with no heat or chemicals. Just add water and a perfect stream of humidification delivers eight hours of moisture-balanced air using just one cup of water. Mistique is perfectly balanced for the car, air travel, workspace or bedside.
Neo™ – these mildew resistant and machine washable slippers are perfect for home and travel. Add a bit of cool, comfort and confidence to your step while feeling as though you're walking on a gel pillow.
Essential Oils – SpaRooms assortment of certified, 100% nature essential oils are produced with the highest professional standards and will help anyone relax, refresh and rejuvenate, while creating the ultimate aromatherapy experience. Oil scents include peppermint, lavender and lemongrass, and are sold in packs of three.
For more information on SpaRoom premier line of products, visit sparoom.com, follow them on Twitter @YourSpaRoom, and see their products on Pinterest, pinterest.com/sparoom and on Facebook at facebook.com/SpaRoom.