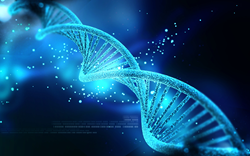 Spartan's CYP2C19 test is a great tool because it is easy to perform and provides results in 1 hour. This enables the healthcare team to make rapid, precise treatment decisions leading to better patient outcomes. -Dr. Jurrien ten Berg, senior investigator
OTTAWA, Ontario (PRWEB) September 05, 2019
Spartan Bioscience today announced that the New England Journal of Medicine (NEJM) has published the results from a landmark clinical trial called "Patient Outcome after Primary PCI" (POPular Genetics).(1)
The study involved the randomized comparison of Plavix® (clopidogrel bisulfate) and Brilinta® (ticagrelor) or Effient® (prasugrel), based on rapid genetic testing that identified resistance to clopidogrel in heart attack patients undergoing cardiac stenting.
Results from the randomized prospective trial of 2,488 patients found:

CYP2C19 genotype-guided therapy was found to be non-inferior to standard therapy with regards to net clinical adverse events (death, myocardial infarction, stent thrombosis, stroke, or major bleeding). The primary combined outcome occurred in 5.1% of patients in the genotype-guided group vs. 5.9% in the standard group (P<0.001 for non-inferiority).
There were significantly fewer bleeding events in the genotype-guided group (9.8%) vs. the standard group (12.5%) (P=0.04).
Considering ticagrelor/prasugrel cost 10-20X more than generic clopidogrel, CYP2C19 genotyping can result in significant cost savings in addition to improving clinical outcomes.
Genetic testing was performed using the Spartan RX CYP2C19 rapid genotyping system at 10 hospitals in Belgium, Italy, and the Netherlands. The Spartan system detects CYP2C19 genetic mutations in less than 60 minutes from a non-invasive cheek swab. The system has regulatory authorizations worldwide, including FDA 510(k) clearance in the United States, CE IVD Mark in Europe, Health Canada approval, and Korean Ministry of Food and Drug Safety approval.
"This study demonstrates that the medical industry is one step closer to precision medicine and that DNA genotyping leads to better patient outcomes and more cost-effective treatment for heart attack patients," said Paul Lem, MD., CEO of Spartan Bioscience. "We congratulate the POPular Genetics investigators on completing this landmark clinical study."
"POPular Genetics used Spartan's rapid DNA technology to quickly genotype patients," said Jurrien M ten Berg, MD, PhD, FESC, FACC and principal investigator of POPular Genetics. "Spartan's CYP2C19 test is a great tool because it is easy to perform and provides results in 1 hour. This enables the healthcare team to make rapid, precise treatment decisions leading to better patient outcomes."
About CYP2C19
The CYP2C19 enzyme metabolizes approximately 15 percent of all prescribed drugs, including important drug classes such as antiplatelet therapies, beta blockers, antidepressants, proton pump inhibitors, and anti-epileptics.(2) About 30% of Caucasians, and more than 50% of Asians and East Indians, carry CYP2C19 gene variants that reduce response to drugs metabolized by CYP2C19.(3,4,5,6) These include widely-used drugs such as Plavix®, Inderal®, Celexa®, and Losec®.
About Spartan Bioscience
Spartan Bioscience is the leader in on-demand DNA testing.(7) Spartan is bringing complete sample-to-result DNA testing systems to medicine. Spartan's technology fully integrates DNA collection, extraction, and analysis, with an intuitive interface that is easy to operate. In the same way that mainframe computers gave way to personal computers, high-throughput DNA testing systems in central labs are giving way to decentralized devices. For the first time, healthcare providers and their patients can get DNA results on demand. For more information, please visit our website at: http://www.spartanbio.com.
The Spartan logo is a registered trademark of Spartan Bioscience Inc.
Plavix is a registered trademark of Bristol-Myers Squibb/Sanofi Pharmaceuticals
Effient is a registered trademark of Eli Lilly
Brilinta, Inderal, and Losec are registered trademarks of AstraZeneca
Celexa is a registered trademark of Forest Pharmaceuticals
References
1. Claassens DM et al. (2019). A genotype-guided strategy for oral P2Y12 inhibitors in primary PCI. N Engl J Med. Published online on Sept 3.
2. dbSNP Short Genetic Variations. Reference SNP (refSNP) Cluster Report: rs12248560
3. Damani SB, Topol EJ. (2010). J Am Coll Cardiol. 56:109–11.
4. Chen M et al. (2011). Atherosclerosis. 220(1):168–71.
5. Oh IY et al. (2012). Heart. 98(2):139–44.
6. Jose R et al. (2004). Fundamental & Clinical Pharmacology. 19(1): 101–105.
7. Roberts JD et al. (2012). Lancet. 379:1705–11.