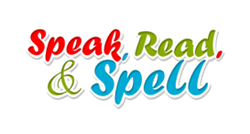 Working as a speech language pathologist for the last few decades, I realized that in order to grow, I needed an online platform that could facilitate the therapy and administration of my private practice
Winnipeg, Canada (PRWEB) November 13, 2014
Speak, Read, & Spell is a subscription based, e-learning platform that allows independent speech language pathologists, organizations, businesses, or schools to access customized language, literacy and English pronunciation instruction through fun, interactive lesson plans and program activities.
"Working as a speech language pathologist for the last few decades, I realized that in order to grow, I needed an online platform that could facilitate the therapy and administration of my private practice. As a result of developing the Speak, Read & Spell e-learning platform, delivering services and organizing client caseload electronically has given me more time to focus on making my business succeed," explains Dr. Luella Jonk, PhD, SLP(C), creator of Speak, Read & Spell.
"Now, with this e-platform, my private practice can reach clients that I would have never been able to reach before, while also becoming more cost effective, engaging, and organized in service delivery."
The Speak, Read & Spell platform provides subscribers with many benefits and advantages.
Through the e-learning platform, subscribers can:

Provide speech therapy instruction to students from anywhere in the world as long as there is an internet connection
Use a custom built web cam system to visually interact with their students
Choose numerous interactive speech therapy games and activities from the Speak, Read, & Spell database, or upload their own
Customize lesson plans to suit their students' needs with the click of a button
Automatically track the results of their students and measure their success
Through the e-Management system, subscribers can:
Easily update and keep track of scheduling
Avoid expensive monthly subscriptions to web-conferencing programs
Measure and track the progress of students
Customize invoices and other materials with their own brand/logo
Create a single database of all their students
Save on billing and accounting software by utilizing the specialized built-in billing software
Students of speech language therapists can:
Access their customized lesson plans from home, school, or office 24/7
Progress through various levels in the speech exercises and games
Complete quizzes in the vowel story exercises
Test for grammar and Dolch sight word recognition
Get visual feedback via score sheets as they progress through their assignments and exercises
Speak, Read, & Spell is also designed for English as a Second Language (ESL) or English as an Alternative Language (EAL) instructors/schools, or for any classroom teacher or parent that would like to augment a student's speech, language and literacy skills.
"Many of my ESL clients have a sound knowledge of the English language but need fine tuning regarding English pronunciation. Each individual possesses varying degrees of difficulty in overcoming their accent. The Speak, Read & Spell platform has many programs and activities that help reduce accents, and as such, produce more confident speaking students," explains Luella Jonk.
Complementing the e-Platform are several speech therapy workbooks.

Articulation
Language
Literacy
Accent Modification
While not required to use the platform, the books give the subscriber and student more resources to complement their speech therapy.
Contact information:
Dr. Luella Jonk, PhD, SLP(C)
Speak, Read, & Spell
info@speakreadspell.com
http://www.speakreadspell.com
About Speak, Read & Spell
Speak, Read, & Spell addresses articulation and phonemic awareness, literacy, and language development. The four areas of language highlighted in the program are grammar, pragmatics, sequencing, and vocabulary. Speak, Read, & Spell is a subscription based website, which offers subscribers monthly or yearly plans.