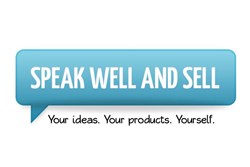 "...your competitors may be wooing your best customers with compelling content and targeted email communications"
Palo Alto, California (PRWEB) November 04, 2013
On November 14, 2013, DudaMobile an award-winning mobile website creation company based in Palo Alto, will host an educational seminar on email marketing and social media with local online marketing firm Speak Well and Sell.
Entitled the Power of Email Marketing; and 12 Do's and Don'ts of Social Media, these presentations will fill the need for online marketing education to small businesses in the area who have not yet developed a strong online presence.
Email marketing and social media were made for each other but many small businesses do not know how to properly utilize them. Enter Speak Well and Sell, a Burlingame, CA based consulting firm recently featured in the October issue of Money Magazine in an article on LinkedIn.
As Speak Well and Sell's president, Michael Neuendorff, puts it, "It is 2013, is your business online in a meaningful way? If not, your competitors may be wooing your best customers with compelling content, reachable customer service, and targeted email communications. Small businesses need quality education to get up and running with today's online marketing tools."
Ray Almeda, PR Manager for DudaMobile, knows all about online marketing since he works for a company that is a leader in providing simple access to a mobile-optimized website for companies that currently have a non-mobile friendly site.
Ray puts it like this,"We know that small businesses with an optimized mobile website are better positioned to do business online. 95% of businesses simply don't have a mobile optimized site. It also requires an understanding of social media and email marketing to nurture existing customers and drive new business. This is why we're hosting this free educational seminar for local businesses with Speak Well and Sell. We're dedicated to helping SMBs with tools that actually drive purchases."
The seminar is free to small business owners and their sales and marketing staff. Space is limited, and pre-registration is desirable to ensure a seat. Information and registration for this event can be accessed online.
DudaMobile's global mission is to make the mobile web friendly for all. Founded in April 2009, DudaMobile aims to make it easier for small businesses to expand their mobile web presence with a mobile-friendly website that's created in less than a minute. Small businesses simply input their website URL on the homepage of DudaMobile.com, and then the mobile magic happens. DudaMobile's groundbreaking product pulls all of the content from the existing website, including pictures, whole sections, social network content and most importantly contact information, to instantly convert a desktop website into its mobile-friendly version.
DudaMobile brings familiar platforms to life on your mobile website including pulling images from Facebook, reviews from Yelp, ability to make table reservations with their OpenTable button, business hours from Google+, restaurant menus from SinglePlatform and more. Each can be added within seconds to your mobile website with drag and drop functionality.
To date, DudaMobile has over 5 million mobile websites built on its platform. DudaMobile has also won several prestigious awards this year including #1 Mobile Website Builder (TopTenREVIEWS) and #1 Mobile Design Tool (Website Magazine). More about DudaMobile can be found on their website at http://www.dudamobile.com.
Speak Well and Sell, a Burlingame, California based online marketing and public speaking coaching practice provides services to small businesses and corporations. The firm's president, Michael Neuendorff, is a veteran of sales and marketing and is frequently asked to speak on topics that help businesses to improve sales and marketing as well as communications. Michael is a certified World Class Speaking Coach, Guerrilla Marketing Coach, and a Constant Contact Authorized Local Expert. He is also an instructor in San Francisco State's Social Media Certificate program. He holds an Advertising degree from Arizona State University. More about the firm can be obtained from their website at http://www.speakwellandsell.com.