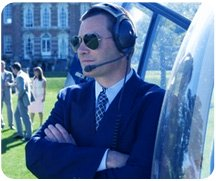 Spear Security notes that they obviously train their security officers to be vigilant and alert, but also to be discrete as well.
Denver, CO (PRWEB) November 27, 2015
According to an article published November 15th by ABC News, while some U.S. cities are not changing the way that they are handling security in light of the recent terrorist attacks in Paris, other cities are taking extra precautions and increasing police and security presence in an attempt to stop an attack from reaching U.S. soil. Especially around special events that may be high-profile in nature, the article explains that event organizers are beefing up security and considering policy changes such as restricting the ability to bring bags of a certain size into sporting venues. According to Denver Colorado security firm Spear Security Inc., it is understandable that security has increased in light of recent threats and concerns, but communities, businesses, and individuals should all make sure that, as security measures increase, new measures should, as much as possible, not get in the way of everyday life. Spear Security notes that they obviously train their security officers to be vigilant and alert, but also to be discrete as well. They explain that this balance of alertness and discretion is key when providing security services:

Alertness – The saying goes that "if you see something, say something," but Spear Security Inc. explains that the difficulty can be in knowing exactly what that "something" might be. They note that all of their security agents are highly trained and all come from security backgrounds that have prepared them to properly handle a wide variety of security situations. Spear Security agents provide services that range from courtesy patrols, to high profile corporate event security service, so they know how to spot a threat in many different situations.
Discretion – While the ability to properly assess and protect all aspects of an area or event is the primary goal of any security officer, Spear Security explains that the ability to do so while being discrete is a special skill that not all security presences have. They note that the possible downside of an increased security presence in the wake of the attacks is that it risks making life difficult for people who have to conduct their daily business in these high security areas. By emphasizing discretion and not getting in the way of the function that they are aiming to protect, Spear Security Inc. explains that their agents are able to provide the best of both worlds.
While they explain that it is important to remain calm and sensible in times such as these, Spear Security Inc. explains that anyone concerned about the safety of their home, business, or next major event can contact the security firm to see what types of services they can offer. For more information, call the firm today at 303-298-8373 or visit them online at http://www.SpearSecurityDenver.com.