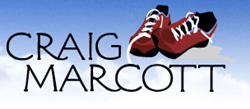 Melville, New York (PRWEB) February 27, 2014
According to the Center for Disease Control (CDC), 1 out of every 6 children born in the U.S. has a developmental disability, affecting nearly 17 percent of the population. Parents of children with special needs find it necessary to deal with educational, medical, and planning issues which extend well beyond those faced by parents who do not have a child with a disability.
The result is increased stress levels for employees with a special needs child or grandchild, and increased rates of absenteeism and loss of productivity for the employer. At certain critical ages—15, 18 and 21 for instance—in the life of a disabled child, stress is likely to increase as financial and legal issues need to be addressed. The employee who is a parent of a disabled child often becomes distracted and finds it necessary to take personal time to address these planning issues.
Craig Marcott is now offering his professional advice to Long Island companies in the form of informative workshops for their employees who have special needs children and grandchildren. The workshops are designed to educate parents as to how to effectively plan for the future of their special needs child. Having a plan—or blueprint—in place helps parents avoid crisis situations, thereby reducing stress and downtime.
Mr. Marcott also works with a team of professionals who can provide assistance with many of the hurdles that parents with a special needs family member face. This network of reliable professionals and specialists is of particular benefit to employees who often lack the time to do the research required to find a qualified professional.
Employers benefit from employees who are better informed and less stressed, allowing them to spend more time on the job with greater efficiency and focus.
For more information about all services that Craig Marcott offers, including special needs consultations, planning and Guardianship services, visit http://www.specialneedsplanli.com.
Craig Marcott has over 20 years experience as a Certified Financial Planner™ and 100% of his practice is devoted to Special Needs and Estate Planning. Many parents are attracted to his holistic team approach, which extends to his Guardianship and SSI/Medicaid services. Craig's personal expertise and engaging presentations make him a popular speaker with schools and organizations serving the special need population.
"My job is to help make the present less stressful by planning for the future." –Craig
Craig Marcott is located conveniently at 445 Broadhollow Road, Suite 25 in Melville, New York 11747. Craig may also be reached at 631-286-1061.