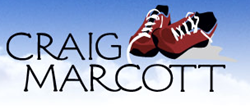 No one can possibly know all the answers, but if you know where to find them, it makes you that much more valuable.
Melville, New York (PRWEB) March 21, 2014
Craig Marcott is a Special Needs Consultant who places the needs of every family he meets above anything else. He feels that it is vital that parents with special needs children know what to consider when planning for their future.
Craig not only offers his special needs consulting services, but he can also help with guardianship petitions, properly funding a special needs trust, SSI/Medicaid applications, and more. He also offers educational workshops for parents and training workshops for professionals so that they are informed and prepared for the future.
"One of my most popular services after guardianship petitions are my consultations since they are individualized and provide the parents with action steps they can take to move forward. Next would be insurance, since it helps fund the special needs trust properly to secure their child's future," said Craig Marcott, owner of Special Needs Plan LI. "One hundred percent of my business is devoted to special needs, so I have a pretty good handle on the primary concerns of most parents and what needs to be addressed."
Working with many organizations such BOCES and Special Education PTAs (SEPTA), Craig offers his services to families as well as school districts, companies and other organizations that wish to help share the knowledge.
Craig's value extends well beyond his services. "Both my clients and my professional referral sources appreciate my overall knowledge and experience in the special needs world. And if I don't know the answer, I'll direct them to someone who does. No one can possibly know all the answers, but if you know where to find them, it makes you that much more valuable."
For more information about all services that Craig Marcott offers, including special needs consultations, workshops and guardianship services, visit http://www.specialneedsplanli.com.
Craig Marcott has over 20 years experience as a Certified Financial Planner™ and 100% of his practice is devoted to Special Needs and Estate Planning. Many parents are attracted to his holistic team approach, which extends to his Guardianship and SSI/Medicaid services. Craig's personal expertise and engaging presentations make him a popular speaker with schools and organizations serving the special need population.
"My job is to help make the present less stressful by planning for the future." –Craig
Craig Marcott is located conveniently at 445 Broadhollow Road, Suite 25 in Melville, New York 11747. Craig may also be reached at 631-286-1061.