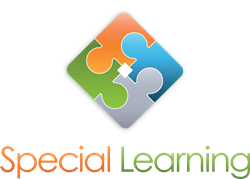 Chicago, IL (PRWEB) June 04, 2014
Special Learning, Inc., a comprehensive autism solutions company, today announced that they are hosting another free training session in its Lunch With An Expert Webinar (LWAE) Series. This 60-minute live autism training webinar, titled "How Life Insurance Can Fund a Special Needs Trust," will be broadcast on June 11 at noon to 1pm Central. This month's topic is aimed at parents of children with autism and other special needs.
The speaker for this webinar, Mr. Michael Stern, AVP and Advanced Planning Specialist for Advanced Wealth Partners LLC, will share his expertise on the topic and provide a content rich discussion to answer these following questions: (1) How does a Life Insurance Trust work?; (2) What are the benefits to your child?; (3) Are there any negatives to funding a Special Needs Trust with Life Insurance?; and (4) what are the next steps to begin planning for my child's future?
You many register here: http://www.special-learning.com/lwae/stern.
Special Learning's Lunch With An Expert training is a series of monthly autism training programs that uses a highly interactive live format designed to maximize value through its live Q&A capability. With these free training sessions, Special Learning, Inc. furthers its mission of providing valuable information, products and services to support the needs of parents, educators and providers who provide care to children with autism and other developmental disabilities. The format allows participants to take advantage of learning from, and asking questions of, ABA practitioners and other professionals with deep expertise in ABA and Autism related topics.
About the speaker
Mr. Michael Stern is an AVP and Advanced Planning Specialist for Advanced Wealth Partners LLC. Prior to Advanced Wealth Partners Michael was with Mass Mutual and Navigators Insurance Co. specializing in various types of Life Insurance programs, Long Term Care, Estate and Trust Planning. As a grandfather and with a child with special needs, he now specializes in ensuring that parents understand the financial responsibilities of caring for a child with special needs and in helping them develop appropriate plans to ensure the best future for children with special needs.
About Special Learning (http://www.special-learning.com)
Special Learning is the leading global provider of Autism and Applied Behavior Analysis (ABA) solutions. Special Learning designs mobile applications and comprehensive educational and training tools based on clinical evidence-based research to ensure that every person diagnosed with Autism Spectrum Disorder (ASD) and other special needs attains an abundant and fulfilling life. Through its comprehensive web resource portal and store, Special Learning provides the global Autism community with a range of ABA training and educational products, web-based and downloadable tools, and professional services to empower parents, teachers, and providers as they help individuals with special needs move up the skills spectrum intuitively, successfully and affordably. Follow Special Learning on Facebook and Twitter.