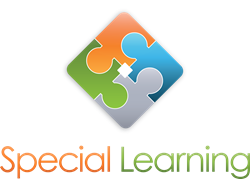 Chicago, Illinois (PRWEB) March 13, 2014
Special Learning Inc., the leading global provider of mobile technology applications and comprehensive educational and training systems for healthcare providers, educators and parents who work with people with Autism and other special needs, is pleased to announce unlimited access to its expansive library of Professional Webcast Training Videos. The Special Learning Professional Webcast Training Series is a complete information source for parents,educators, behavioral analysts, and speech pathologists seeking training and advanced knowledge on Autism Spectrum Disorder (ASD), Applied Behavioral Analysis (ABA), and other related topics. Special Learning's webcasts are conducted by experts with more than 50 years of collective experience in ABA and related topics.
Special Learning's webcasts provide easily accessible, comprehensive, and mobile training solutions for anyone working with individuals with autism and other developmental disabilities including parents, educators, professionals, and students requiring introduction or in-depth instruction on ABA and autism-related topics. Special Learning's list of video training titles is always expanding to meet the needs of the Autism community. A sample of current content includes:

Critical components of language-based training for children with Autism
How to unleash the full potential of technology in Autism training, including communication apps and devices, video modelling and video prompting, and teaching apps
Special Learning's popular transition survival series for adolescents on transition planning, vocational and social skills, job coaching, and more
Comprehensive training for behavioral therapists on the latest in Autism tools, ABA methodologies, social work skills, behavior analysis graphs, collaboration, intervention, and behavior support plans
Teacher education on classroom participation skills, decreasing problem behavior, active student responding, and learner motivation
Interactive webcasts on how to train individuals with Autism in everyday skills including social skills, food refusal and selectivity, and severe problem behavior
Doctor-led sessions on understanding the psychopharmacology of Autism for non-medical professionals, including effects and symptoms
With advances in technology, ABA methodologies and other treatment protocols, tremendous improvements have been made in the lives of individuals with Autism. Special Learning's training programs deliver these successful teaching methods and approaches, and current and critical developments in treating ASD and ABA through a live/recorded webcast format. Special Learning's delivery platform allows 24 x 7 access with just an Internet connection or select tablet devices. Educators and behavioral therapists report positive learning outcomes using Special Learning webcasts in self-instruction and to teach others.
Alongside the growth in Autism diagnoses, an explosion in Autism-related information and training resources has emerged, making it a time-consuming challenge to find quality, affordable instruction in one place. If you are looking for proven methodologies, tools, and best practices in Autism-related training and Applied Behavior Analysis (ABA), the Special Learning Professional Webcast Training Series is the most easily accessible and comprehensive training resource. They have pulled together qualified trainers, proven methodologies, quality tools, and delivery platforms that allow training to conveniently fit into your daily life, treatment centers, classroom, and other environments.
At Special Learning, they appreciate how important it is to have the best and most current information on evidence-based treatments and ABA methods to help your child with Autism live a fulfilling life from nursery school through to college, and life beyond. The Special Learning Professional Webcast Training Series solidifies Special Learning's mission to Inform, Educate, and Empower providers, individuals with Autism, and others with developmental disabilities to help those with Autism and other special needs achieve their highest level of independence by maximizing their capability to live abundant and fulfilling lives.
Follow these links to the sign-up/registration page to access you Unlimited Monthly Training Subscription Package for:
Monthly Subscription - $99 / Introductory Price $79
Quarterly Subscription - $239 / Introductory Price $159
Annual Subscription - $499 / Introductory Price $349
For more information about how Special Learning provides educational materials and support to the Autism and special needs community visit, http://www.special-learning.com.
About Special Learning, Inc.
Special Learning is the leading global provider of Autism and Applied Behavior Analysis (ABA). Special Learning designs mobile applications and comprehensive educational and training tools based on clinical evidence-based research to ensure that every person diagnosed with Autism Spectrum Disorder (ASD) and other special needs attains an abundant and fulfilling life. Through its comprehensive web resource portal and store, Special Learning provides the global Autism community with a range of ABA training and educational products, web-based and downloadable tools, and professional services to empower parents, teachers, and providers as they help individuals with special needs move up the skills spectrum intuitively, successfully and affordably. Follow Special Learning on Facebook, Twitter and LinkedIn.