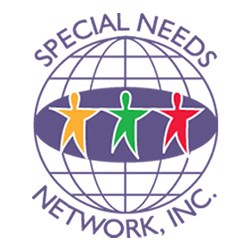 We are bringing the LA corporate, nonprofit and philanthropic communities together and inviting them to partner with us to end the disparities in diagnosis and treatment of autism in African American and Latino children.
Los Angeles (PRWEB) September 24, 2013
Special Needs Network will be joined by celebrities, elected officials and distinguished guests on Saturday, October 5, 2013 for the 8th Annual Evening Under the Stars Awards Show and Gala. This exclusive, star-studded event will be held at The Ebell Club of Los Angeles and emceed by popular CBS sports broadcast personality Jim Hill and actress Vanessa Bell Calloway. Proceeds from the 1920s-themed event will help fund LA's first-ever autism medical clinic on the campus of the historic Martin Luther King Hospital in South LA, providing access to quality medical and developmental specialists to children with a range disabilities and their families.
Part of the event's highlights includes SNN honoring three individual who have committed their lives to enriching their communities and making a difference for underserved children and families. This year's honorees are LA businessman and philanthropist Austin Buetner; actress, activist and author Sheryl Lee Ralph; and Bryon Reed, LA community leader and vice president at Wells Fargo Bank.
The event, which will attract more than 400 guests, includes an exclusive concert from Grammy-nominated artists Shanice Wilson and B. Slade preceded by a presentation from SNN founder and president Avera Martin about the organization's legislative accomplishments and plans for 2014 to expand its services for children with autism – a condition that impacts one in 50 school children. Since its inception, SNN has worked with more than 30,000 children and families and is known as California's resource organization for autism advocacy and serving under-served populations, particularly African American and Latino communities.
"We are bringing the LA corporate, nonprofit and philanthropic communities together and inviting them to partner with us to end the disparities in diagnosis and treatment of autism in African American and Latino children who currently are diagnosed two to four years later than their non-minority peers," explains Martin.
"The data is clear that if kids receive accurate diagnosis beginning as early as 12 months of age and then receive much-needed interventions, they can attend general education classes, matriculate to college and live independently, which is what we desire for all kids," says Martin.
SNN has been tuned in to helping thousands of children with autism and special needs for nearly a decade and its plans to build the new autism medical clinic are an extension of that work as it will help address the fragmented medical care that currently exists for so many families raising kids with autism, a system that creates a huge financial hardship for low and moderate income families.
In collaboration with St. John's Well Child and Family Center, the community health center will provide a medical home for children by offering much-needed comprehensive developmental and emotional assessments, routine medical checkups and care, as well as and a variety of therapies for free or low cost. The clinic will also offer a range of social services included family counseling, wellness classes, and advocacy training.
"I am proud to be the honorary chair of Evening Under the Stars along with LA City Councilman Curren Price Jr.," says LA County Board of Supervisor Chair Mark Ridley-Thomas. "It's an honor to help Special Needs Network continue its pioneering work on behalf of children with autism. I have witnessed first-hand the life-changing nature of their efforts."
With the scheduled opening date of Martin Luther King Hospital set for early 2015, and other components of the health campus underway, the autism clinic is yet another example of the healthcare renaissance taking place in South LA. With the rollout of Obama care in 2014, SNN is excited about becoming a part of the community of providers that will help meet the needs of the hundreds of thousands of LA's children and adults who will have health insurance for the first time.
"We are building something we can be proud of. We are building a model that can be replicated in other communities. That's certainly worth celebrating," Martin enthusiastically states.
To learn more about SNN, and their programs and to get more information about Evening Under the Stars, visit specialneedsnetwork.org or call (213) 389-7100. SNN invites anyone with questions or concerns about autism and other developmental disabilities to contact their office for information on available resources, programs and service providers.
ABOUT SPECIAL NEEDS NETWORK
Special Needs Network (SNN) is based in Los Angeles and is California's leading grassroots autism advocacy organization. As a nonprofit organization, SNN was established to help families faced with autism and other developmental disabilities. The organization focuses on raising public awareness, impacting public policy, increasing education and access to resources for families, children and adults.