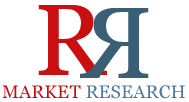 Global Spectrum Analyzer Market will be worth $1.5 billion by 2019 at an estimated CAGR of 6.5%.
Dallas, Texas (PRWEB) April 28, 2014
Spectrum Analyzers have come a long way from a traditional CRO for general purpose testing to a complex instrument used for troubleshooting. With a boom in the telecommunication industry and increase in wave analysis, the spectrum analyzer market has flourished with many new players. With the variety of end-user industries and their different applications, there has been a significant development in the spectrum analyzer market.
Spectrum analyzer is used to measure and analyze the signals from cellular communication as well as radio and television transmission towers. It is becoming a challenging job for the various manufacturers to keep pace with the growing need for spectrum analyzer and also with the new technologies evolving in the industries. The rising need of calls for designing modular devices, which are used for complex operations and at the same time they are flexible in nature. The requisite new products coming with 3G and 4G technology and also new technologies like Long term evolution (LTE) coming in the market. The report is further segmented by, end-user industries (communications; aerospace, military and defense; electronics manufacturing; industrial and automotive electronics; and others), and key geographic regions. The report also discusses about the evolution of spectrum analyzer and also the recent developments in the wireless standards.
Complete Report available at http://www.rnrmarketresearch.com/spectrum-analyzer-market-by-types-sweep-tuned-vector-signal-and-real-time-frequency-range-18-ghz-form-factor-handheld-portable-and-bench-top-spectrum-analyzer-end-users-geography-glob-market-report.html.
Spectrum Analyzer market is segmented into three categories, namely- sweep tuned, vector signal, and real time spectrum analyzer. The bifurcation of spectrum analyzer market based on the frequency range, and form factor are also stated. The report also describes the application of Spectrum Analyzer at different verticals, which includes Automotive, Semiconductor and Electronics, IT and Telecommunication, Industrial and Energy, Aerospace and Defense, and Healthcare.
Value chain analysis, Product life cycle development, and Cost benefit analysis are also mentioned in detail in the report. The report also deals with the geographic segmentation into North America, Europe, APAC, and ROW.
Major players in the Spectrum Analyzer market include: Rohde & Schwarz GmbH & Co KG (U.S.), Agilent Technologies (U.S.), Advantest Corporation (Japan), Anritsu Corporation (Japan), Tektronix, Inc. (U.S.), Aeroflex Inc. (U.S.), and Good Will Instrument Co., Ltd (China).
Major points from Table of Content
11 Company Profiles
11.1 Agilent Technologies, Inc.
11.2 Rohde & Schwarz Gmbh & Co., Kg
11.3 Anritsu Corp.
11.4 Aeroflex, Inc.235
11.5 Advantest America Corp.
11.6 Danaher Corp.
11.8 Giga-Tronics Inc.
11.9 Stanford Research Systems
11.10.3key Developments
11.11 National Instruments Corp.
11.12 Yokogawa Electric Corp.
11.13 Teledyne Lecroy, Inc.
Order a copy of this report at http://www.rnrmarketresearch.com/contacts/purchase?rname=169793 .
Browse more reports on Laboratory Instrumentation Market @ http://www.rnrmarketresearch.com/reports/life-sciences/diagnostics/in-vitro-diagnostics-ivd/laboratory-instrumentation .
About Us:
RnRMarketResearch.com is an online database of market research reports offer in-depth analysis of over 5000 market segments. The library has syndicated reports by leading market research publishers across the globe and also offer customized market research reports for multiple industries.