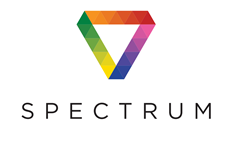 Spectrum is more than a flexible, integrated group of market leading tools, it's a complete service with training and professional support.
(PRWEB) February 23, 2014
Spectrum is a flexible software delivery framework that integrates market leading tools with proven blueprint processes. Covering seven key disciplines of the end to end software delivery process, Spectrum ensures management have complete visibility and control.
The Spectrum package, which incorporates the best open source and commercial point solutions available today, can be deployed in under 24 hours - a huge benefit to expanding development teams.
Managing and maintaining the tools and processes needed for software development is often a drain on resources that software delivery teams could do without. Spectrum meets this challenge, providing a scalable and secure development environment that is ready to go when development teams need it, all supported by experienced specialists.
Spectrum Project Manager, Andrew Stickland, said: "We recognise that software delivery is your focus, not the tools and processes that support it."
"Spectrum is more than a flexible, integrated group of market leading tools, it's a complete service with training and professional support," he added.
Straight out of the box, Spectrum delivers a complete development environment across seven key disciplines of software delivery:

Manage: Planning, Review, Reporting
Design: Requirements capture, story writing
Control: Manage change, sprints, Kanban, etc.
Develop: Development lifecycle
Version: Software version control
Test: Automated/Managed Testing
Release: Artefact build and deployment
Utilising market leading tools such Atlassian JIRA, Confluence and Stash, as well as open source Git and Jenkins, Spectrum covers the entire end to end software delivery process.
Teams that require an Atlassian solution, whether behind the firewall or hosted, can quickly benefit from the flexibility that Spectrum affords. With Spectrum, teams immediately benefit from the key Atlassian tools, integrated with Git, and a number of blueprint processes.
Spectrum is completely flexible. If a different point solution is preferred or the standard workflows need to be refined, Spectrum's plug and play framework makes it a simple process.
The expert consultants at Clearvision will support the transition to Spectrum and help users with training and hands on assistance.
Clearvision MD, Gerald Tombs said: "Spectrum is the ideal solution for any software development team that are looking to outsource the maintenance and management of their tools and processes."
"With Spectrum you can rely on Clearvision's experienced consultants and support team to ensure your entire environment is running optimally," he added.
In addition to Spectrum, clients have access to a comprehensive range of services including ongoing support, training and consultancy.
Support options include everything from help with version upgrades to ongoing operational and administrative support.
Training options for Spectrum are extensive with a standard one day session covering all component tools or bespoke sessions covering the components clients wish to focus on.
Consultancy services cover:

Bespoke development: Customising the Spectrum framework to fit a in-house development team's needs, creating the perfect, managed solution.
Branding Services: Whether customer facing or internal, brand values are important. All of the components of Spectrum can be customised to fit specific brand values.
Spectrum Hosted: Spectrum can be implemented as a fully "On Site" solution operating behind the firewall, as a managed hosted solution or as a hybrid of the two.
Spectrum provides development teams with a complete solution, backed by Clearvision's expertise, ensuring software development teams can focus on their core competency - delivering quality software to market.
For more information on how Spectrum works for software development teams, visit http://spectrum.clearvision-cm.com/ or speak to the sales team on (US) +1 (215) 854 4055 or (UK) +44 (0) 845 459 9530.