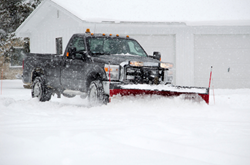 Companies with revenue that is highly correlated to weather will continue to face challenges each year
Liberty, MO (PRWEB) July 30, 2014
Spectrum Weather and Specialty Insurance, Inc., the leading domestic broker of snow insurance and other snow-related risk management products, will be attending the Accredited Snow Contractors Association's (ASCA) Executive Summit, to be held in Miami. FL, August 7 – 9, 2014. The yearly ASCA Executive Summit is an opportunity for representatives of the largest companies that are involved in the snow removal and related industries to come together to help educate each other on the best principles of business management, snow and ice operations, leadership, and other aspects unique to the industry. Members of ASCA include snow removal contractors from both the United States and Canada.
This past winter has seen extreme snowfall totals throughout the Great Lakes, Midwest, and Northeast portions of the United States. Locations with well over 200% of the average snowfall include Chicago, Detroit, Indianapolis, New York City, and Washington D.C. Snowfall totals throughout much of Ohio were also more than twice that normally expected, and Philadelphia exceeded their average snowfall total by over three times that expected in an average year. Snowfall removal contractors in these areas that were bound with fixed-price seasonal contracts may have had a challenging winter. However, those that placed snow insurance coverage were able to offset much of their losses with insurance claims. "This was an unprecedented year for snow insurance claims," states Spectrum's President, Robert Holmes. "In my fourteen years in the weather risk management industry, I have never witnessed claims to the magnitude seen this past winter."
Mr. Holmes, will be in attending his third Executive Summit. "As our climate continues to become more volatile, companies with revenue that is highly correlated to weather will continue to face challenges each year. Those in the snow and ice removal industry have seen that extreme volatility first-hand over the past several winters," stated Mr. Holmes. "It is Spectrum's goal that these industry leaders are well educated with regards to the availability specialty insurance products, such as snow insurance, to help mitigate those risks." And while this past winter had many cities experiencing record or near-record amounts of snow, "next winter may be just the opposite." After all, Mother Nature always bats last.
Spectrum was established with the goal of providing rain insurance, event cancellation insurance, snow insurance, and other specialty insurance solutions that are simple to understand and purchase, and with the highest degree of customer service in the industry. Spectrum serves events both large and small, including fairs, festivals, concerts, and other outdoor events impacted by weather. In addition to rain insurance, Spectrum provides liability insurance for events, as well as insurance for weather-based promotions. Spectrum also provides snow insurance to help protect against extremes in winter snowfall for snow removal contractors and others exposed to snowfall volatility.
For more information about Spectrum Weather and Specialty Insurance, Inc., visit http://www.spectrumweatherinsurance.com.
For more Information on the Accredited Snow Contractors Association, visit http://www.ascaonline.org.