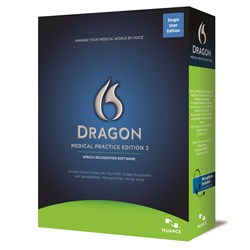 The technology is extremely effective when the right resources and technical services are employed
Hanover, NH (PRWEB) December 18, 2013
Speech Recognition Solutions, LLC has announced the launch of their new online forum which provides a more comprehensive platform for consumers and resellers to discuss their experience with Dragon® Medical Practice Edition 2 and dictation devices like the PowerMic II. The forum also serves as a direct channel for troubleshooting issues specific to speech recognition technology.
"As a practicing physician who uses Dragon Medical Practice Edition 2, I can attest to its effectiveness and to the value of learning from other's experiences," said Jon Wahrenberger, MD, Founder and President of Speech Recognition Solutions. "Through my use of the technology I was able to identify a need for more user-friendly forums that give clinicians convenient access to, and solutions for, commonly asked questions and concerns."
The new website and forum covers general topics specific to Dragon Medical Practice Edition 2 as well as more detailed issues surrounding microphone integration, USB soundcards and adapters, and product reviews.
"Our goal is not only to sell leading speech recognition solutions like Dragon Medical Practice Edition, but also to provide the support that creates successful outcomes for our customers," said Dr. Wahrenberger. "The technology is extremely effective when the right resources and technical services are employed."
When installed and integrated correctly, Dragon Medical Practice Edition 2 has been proven to save physicians at least 30 minutes each day in the creation of clinical documentation. There are thousands of features which, when configured properly, turn speech to text three times faster than typing with more than 99% accuracy out of the box. In addition, the resulting records provide a more comprehensive representation of each patient encounter thereby supporting meaningful use standards and the subsequent increase in reimbursement levels.
Choosing the right dictation device can also have a significant impact on the accuracy and convenience experienced with Dragon Medical speech recognition software. The Nuance PowerMic II is one microphone option that has demonstrated effectiveness in streamlining dictation, navigation and editing within the EHR. For physicians who prefer to record patient notes from their computer, the PowerMic II is an ideal choice and is specifically designed for use with Dragon Medical Practice Edition 2.
Speech Recognition Solutions offers a variety of technical services focused on installation, microphone selection, and training. They also provide extensive customer resources including product tutorials and user guidelines.
To access the new Speech Recognition Solutions forum visit, http://forums.speechrecsolutions.com/.
For more information about the support services offered by Speech Recognition Solutions visit http://www.speechrecsolutions.com/support.htm#purchasing.
To purchase Dragon Medical Practice Edition 2 or the PowerMic II visit, http://store.speechrecsolutions.com/dragon-medical-c11.aspx.
About Speech Recognition Solutions, LLC:
Speech Recognition Solutions is a family run business founded in 2005 by Jon Wahrenberger, MD. It was originally created to assist users of speech recognition software by providing a source of high quality microphones and accessories, as well as a repository for support resources. In 2009 the company expanded to include software, and live support. In late December of 2012, Speech Recognition Solutions acquired the assets of eMicrophones.com, another well-known leader in the speech recognition market. The company is based in Hanover, New Hampshire.