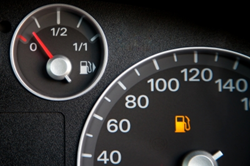 The preowned auto parts now for sale through our website are OEM versions that used to be installed in low mileage automobiles
Atlanta, GA (PRWEB) September 30, 2015
Jeep is one of the brands of vehicles produced by the Chrysler company that has had a recent recall due to speedometer issues in some Liberty vehicles. The Auto Pros USA company is now supplying used speedometer cables for Jeep Liberty SUVs on its website. Consumers with vehicles out of warranty can now purchase these cables at http://autoprosusa.com/speedometer-cable-jeep-liberty.
The cable units are models that have been taken straight out of dismantled Jeep vehicles in the United States and Canada. The units have been checked for errors, cleaned and certified to be above average condition products. Consumers who visit the Auto Pros website will have the opportunity to match their VIN number to the inventory available.
"The preowned auto parts now for sale through our website are OEM versions that used to be installed in low mileage automobiles," said one seller from the Auto Pros USA company.
SUV owners who have not taken advantage of a complementary warranty repair for a newer vehicle typically have to pay for components out of their own pockets. The used speedometer cables and other parts that are now provided at the APUSA website are for sale with a term warranty plan to improve the lifespan of each component.
"We now have one of the largest salvage yard inventories that is available to research on our website supplied by dealers nationwide," said the seller.
The Auto Pros dedicated ordering line is now operational at (989) 891-9212. A dedicated staff of individuals who work seven days a week are available for instant customer support. People who have specific questions can still call and receive faster support through this revised service department.
About AutoProsUSA.com
The AutoProsUSA.com company uses its database of vehicle components to help consumers find and choose products from leading salvage companies in the United States. The AutoProsUSA.com company website features updated inventory for millions of components available to buy in preowned condition 365 days a year.