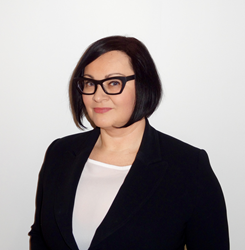 I hope to help Spenco expand in Canada by identifying new areas of growth for each of the product categories.
WACO, Texas (PRWEB) April 13, 2016
Taking another step toward its goal of global market expansion, Spenco has appointed Agnes Nowak to sales manager of Spenco Canada. Nowak's proven record in driving sales and creating brand loyalty make her a valuable asset to the Ontario-based team.
Prior to accepting the position with Spenco, Nowak worked in sales and marketing for Abbott Molecular Diagnostic, Johnson & Johnson, Medela Canada and LifeCell. Her experience with large Fortune 500 companies and smaller organizations spans the healthcare, regenerative product and medical device industries, and includes executing sales for new product and technology launches.
"I hope to help Spenco expand in Canada by identifying new areas of growth for each of the product categories," said Nowak. "You could definitely say I am a shoe enthusiast, so joining the Spenco team is a dream come true."
Nowak says she looks forward to representing the Spenco product line, which seamlessly integrates health with style.
"With her experience developing strong pipelines and creating brand awareness for medical products, Agnes is perfect for this position," said Rob Gumieniak, Spenco Canada's director of business development. "The opportunities for the Spenco brand in the Canadian market are immense. She will help ensure that Canadians have greater access to the best insoles, footwear and first aid products on the market."
Spenco Canada, which operated independently for more than 20 years, recently came under the umbrella of the North American headquarters as a wholly owned subsidiary. In addition to its Canadian facility, Spenco operates warehouses in China, Slovenia, Amsterdam and Waco, Texas. Spenco products are available in 87 countries, and can be found in many shoe stores, medical offices and on the Spenco website.
Nowak, who is based in the company's Mississauga office, holds a Bachelor of Arts degree from York University in Toronto, Ontario, and an MBA from the University of Phoenix. A world traveler who has explored destinations from southeast Asia to Europe, Nowak is proficient in English, French and Polish. An art-lover, she enjoys using her design eye to decorate the home she shares with her husband.
Agnes Nowak can be reached at agnes(at)spenco(dot)ca and at the Canada office 1-800-387-9538 x3.
Spenco Medical Corporation
Spenco, a leading producer of high quality insoles and foot care products, helps people everywhere achieve its motto of Love Your Feet®. Based in Waco, Texas, Spenco provides the most advanced sports medicine and first aid products available, as well as a line of premium shoes for men and women. Founded in 1967 by renowned foot care specialist Dr. Wayman Spence, Spenco earns consumer trust in its products by focusing on superior customer service to distinguish itself in the outdoor, sports, foot care and medical markets. Spenco Total Support® Insoles carry the American Podiatric Medical Association seal of acceptance. Learn more about Spenco products by visiting spenco.com or calling 800-877-3626.