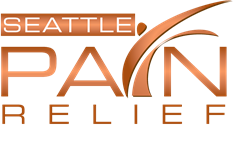 Sphenopalatine ganglion blocks are an amazing treatment for relieving head and facial pain, and Seattle Pain Relief is now offering the procedure!
Seattle, Washington (PRWEB) April 15, 2015
The top pain management clinic in Seattle and Tacoma, Seattle Pain Relief, is now offering sphenopalatine ganglion blocks to relieve head and facial pain. The procedures are administered by a Double Board Certified pain doctor and are typically very effective for condition such as migraines, trigeminal neuralgia, cancer pain, RSD and more. Simply call (855) WASH-PAIN for more information and scheduling.
For the millions of individuals experiencing head and or facial pain due to migraines, trigeminal neuralgia or other conditions, daily life can be extremely frustrating. It can lead to lost time from work, family and an inability to care for one's children.
With the addition of sphenopalatine ganglion blocks, also known as an SPG block, Seattle Pain Relief is achieving exceptional relief for all types of head and facial pain. The procedure is outpatient and extremely low risk, with typical relief being effective for weeks to months at a time.
Patients may need several injections for maximal effectiveness, which can be repeated every so often to maintain the relief.
The sphenopalatine ganglion blocks can help reduce the amount of opiate medications necessary for patients to obtain relief from chronic migraines, RSD, postherpetic neuralgia, cancer pain and trigeminal neuralgia just to name a few.
Most insurance is accepted at Seattle Pain Relief, with patients being seen from a broad metro area including Seattle, Federal Way and Tacoma. Call (855) WASH-PAIN for more information and scheduling with pain management Tacoma and Seattle trusts.