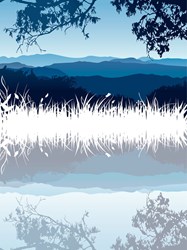 (PRWEB) November 14, 2013
Mountain Woods Media, LLC, an application development firm, has released its latest game "Revenge of the Fly: Escape From the Spider Web of Doom."
The free app is available in Apple's App Store for both iPhone and iPad devices.
Trapped in a sticky web, players can choose from one of four goofy fly characters and help them fight off hungry spiders as they try to close in on a tasty snack.
"Revenge of the Fly: Escape From the Spider Web of Doom" features:

Four different fly characters to choose from.
Opportunity to earn extra lives during game play.
"Power Ups" during game play, which increase game speed and/or create additional scoring opportunities.
Catchy music and fun graphics.
In-App Purchase opportunities.
Apple's Game Center is included for head-to-head tournament play. Players can turn off ads within the game and/or add a Kids Mode for invincible game play, for a small additional charge.
Mountain Woods Media, LLC is a mobile application (app) development company specializing in creating business, hobby, special-interest and game apps.