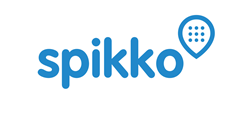 Los Angeles, California, USA (PRWEB) September 03, 2014
Spikko Telecom, a leading provider of affordable multi-line calling services has released today its Spikko app, which is the first multi-line mobile app that lets users enjoy several phone numbers on one smartphone device, with one SIM, using GSM technology.
Using the new Spikko app, business people can enjoy a dedicated local number for each country they are working with, making it easy and friendly for customers and prospects in this country to reach them via this local number. They can even publish this number on websites, business cards, email signature and more.
Expats and travelers can create a home-country number for themselves, making it easy for friends and family to reach them wherever they live or travel, without the need to worry about international calling – quality and calling rates – because they are calling locally!
It's easy to enjoy the Spikko app in one's home country, generating additional local numbers to serve them in a variety of needs such as selling a car, having the phone serve as a virtual office for a small business, enjoy a vibrant dating life, or just avoid giving a main number in a shopping site. One can have a separate number for each of these needs, making it easy for people to reach him or her while keeping things safe and private.
Users can create as many local numbers for as many countries as they need, and all calls received will be forwarded to their smartphone. Even when abroad and changing their SIM to a local one, to save on roaming charges for example, they can just type in this new number into the Spikko app and all their Spikko numbers will now be forwarded to this new number. To do this users will need an internet data connection for just a few seconds, using WiFi at the airport or the hotel. Once the new SIM number is configured into the Spikko app, there is no longer any dependence on data availability.
To keep things even more simple, Spikko is the first app to enable identity management, so when calls are made through the Spikko app, the user can choose which caller ID appears on the phone screen of the call recipient, so they always identify the caller as a local, and at the right context. On the flip side of the coin, incoming calls can be screened and forwarded to a Spikko voicemail, which will then deliver the message via email.
Moreover, unlike many other calling card services that are not necessarily fully integrated with the device's address book, making users memorize the number before calling, the Spikko app is fully integrated with the device address book so the dialing experience is easy, smooth, all for an extremely affordable price.
In order to ensure call quality, Spikko doesn't rely on voice over IP technology to complete the calls, but is fully based on GSM technology. This means superior and reliable call quality, no interference, no dropped calls, no disconnects – an extremely important attribute in today's world, where everyone is used to and expect 24/7 availability.
Today's alternative experiences are lacking in terms of quality, costs, availability of dedicated local numbers, providing both incoming and outgoing calls, etc. The Spikko app solves all these challenges and brings tangible, immediate value to users.
"We are very excited to be introducing the Spikko multi-line app. Using the Spikko app to generate multiple phone numbers has many advantages: It gives users the flexibility to include local numbers in important markets on their website, email signature, business card, etc. When travelling, the Spikko numbers travel with the user, even if he replaces the SIM, it's the best choice when looking for continuous availability while keeping communication costs low, and more. We developed the Spikko app aiming at creating a holistic solution, covering many scenarios where users may benefit from the existence of an additional, alternative phone number, in one's home country or abroad". Said Shai Benarzi, Spikko CEO.
Spikko app is free to download and is available on both iOS (iPhone 4S and up, iOS6 and up) and Android (version 4 and up). Local numbers are available in over 50 countries at very competitive long distance rates. The payment is based on a very low monthly recurring charge per line plus credit for incoming and outgoing minutes – this can be paid via your credit card, PayPal or iTunes account with no commitment, so users can cancel their numbers at any time. As a special promotion for the time of launch, download the Spikko app, sign up and enjoy over 20 minutes of FREE outgoing calls, depending on destination.
For more information, visit us at: http://www.spikko.com
For video, screenshots and other materials, please visit the Spikko press kit