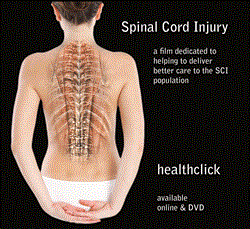 What amazed me during the filming process was the impact that a therapist has on a SCI patient beyond just therapy. They provide a road map to independence which is more than just teachings them to transfer from their wheelchair
Franklin, TN (PRWEB) December 31, 2013
This PT Online continuing education course delivers current approached to evaluating, treating a patient with spinal cord injury. Unique to this course are two actual spinal cord injury patients that demonstrate key mobility and transfer techniques. This not only provides the learner with real life examples of the techniques but conveys how a therapist can achieve success in improving the quality of life of SCI patient. Selina Morgan ATP, PT narrates and demonstrates the film and correlates the written information to provide the most detail for each technique. This video portion of the course was filmed in a manner which allows complete focus on the material without background distractions. Behind all the evidenced based information is an educator, Selina Morgan, who conveys her twenty years of experience and passion treating SCI patients.
Online PT continuing education course objectives

Compare the differences between the ASIA motor exam and manual muscle testing.
Identify the pitfalls of only using the ASIA exam for SCI evaluation.
Understand the challenges of applying standardized manual muscle testing to the spinal cord injured patient.
Identify incomplete spinal cord injury characteristics via deductive reasoning following a sensorimotor exam.
Identify key components to the therapy evaluation including:
a. Modified manual muscle test vs the ASIA assessment
b. Sensory testing
c. Functional skill elements and indications for treatment planning.
d. Discuss goal setting and therapy techniques as they relate to various functional levels of injury.
-Observe and practice patient handling techniques in a lab setting including:
a. Transfer training and progressions
b. Bed mobility training and progressions
c. Conventional model gait training and progressions
d. Positioning for mechanical advantage to encourage optimal strengthening and facilitation
-Observe and understand of the basic manual wheelchair components and benefits for gravity assisted positioning for task performance.
For more information about online continuing education for PT visit http://www.healthclick.com/physical-therapy-online.cfm