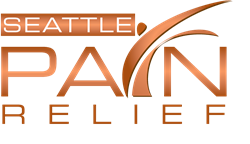 Spinal cord stimulator implants provide incredible pain relief to over 75% of patients and can truly change one's life!
Federal Way, Washington (PRWEB) January 20, 2016
Top Federal Way pain management doctor, Alexey Ryskin MD, is now offering spinal cord stimulator implants for many chronic pain conditions. The neurostimulators offer exceptional pain relief over 75% of the time for back, neck and extremity pain with most insurance plans being accepted. Call (855) 927-4724 for more information and scheduling with pain management Federal Way trusts.
For patients suffering from chronic pain conditions that have failed conservative treatments and are not amenable to surgery, a spinal cord stimulator implant may be an excellent option. This may include failed back surgery syndrome, migraines, postherpetic neuralgia, RSD, neuropathy, trauma or additional indications.
One of the amazing findings with the implants is those with diabetic neuropathy are often able to achieve pain relief and also restore sensation that was lost. No other treatment to date has been able to restore sensation with neuropathy patients, which can make it easier to walk considerably.
The spinal cord stimulator implants are placed as an outpatient, with the first step being a trial to make sure it provides the desired benefits. For those who are in chronic pain and looking for a nonoperative last resort option to achieve relief, the spinal cord implants may be the best option. Studies have shown they work well for back/neck pain as well as neurologic conditions.
Patients frequently are able to get back to work, play with their kids again, use less pain medications and truly change their lives. For the top pain treatment with a Board Certified physician in Federal Way, call Seattle Pain Relief today at (855) WASH-PAIN.