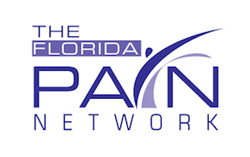 Dr. Alexander offers comprehensive treatment options for chronic pain in both Miami and Fort Lauderdale offices!
Miami, Florida (PRWEB) September 21, 2015
Top Miami spine specialists at Alexander Bone & Spine Institute are now offering a revolutionary treatment for chronic pain. Spinal cord stimulator implants help achieve relief in over 80% of individuals and can truly change one's life. Call (877) 927-7525 for more information and scheduling.
For individuals suffering from chronic pain syndromes such as failed neck or back surgery, diabetic neuropathy, RSD, postherpetic neuralgia, phantom limb syndrome and others, life can be exceptionally frustrating. Without a surgical option available, one of the only effective options may become long-term narcotics, which has its own set of side-effects.
In the 21st Century, spinal cord stimulator implants have become a state-of-the-art treatment that helps mask pain substantially. The most modern ones have over 200 programming options available, which are great for all types of back/neck, arm or leg pain.
The implant is placed under the skin, with the leads presenting electrical impulses around the spinal cord. This alters the way the brain perceives pain signals and trades the bad pain with a tingling sensation.
Dr. Alexander is an expert in placement of the spinal cord stimulator implants, having helped many patients achieve relief. Initially, a trial placement occurs, which stays in place for a week. If successful, insurance will approve placement of the final implant pending a psychology evaluation.
As a Board Certified pain and spine doctor in Miami and Fort Lauderdale, Dr. Alexander is an expert in minimally invasive procedures and surgeries. This includes all types of nerve blocks, kyphoplasty, percutaneous discectomy, spinal decompressions and spinal fusion to name a few.
Alexander Bone and Spine Institute accepts most insurance plans and is currently scheduling new patients at both a contemporary Miami and Fort Lauderdale office. For the top spine doctor Miami trusts, call (877) 927-7525.