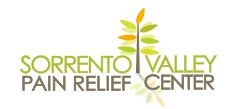 Over 85% of those with sciatica are able to avoid surgery and achieve relief with spinal decompression surgery!
San Diego, California (PRWEB) April 05, 2016
Sorrento Valley Pain Relief Center is now achieving 85% pain relief for those suffering from sciatica and back pain. The spinal decompression therapy is performed by the top San Diego chiropractors and is noninvasive, safe and extremely effective. Call (858) 404-5944 for more information and scheduling.
Spinal decompression therapy is an FDA cleared treatment that has become exceptionally popular for nonoperative back and neck pain treatment. The treatment involves intermittent computerized traction that helps create a negative pressure inside the spinal discs. This pulls in oxygen, blood supply and nutrients to help heal damaged discs.
The treatment is safe and each session only takes a half hour. Patients with sciatica, spinal stenosis, degenerative disc disease and facet arthritis benefit tremendously. Spinal surgery entails significant risks and it is best to avoid it if possible.
Along with San Diego spinal decompression therapy, Sorrento Valley Pain Relief also provides physical therapy, chiropractic manipulations, acupuncture and regenerative medicine injections. The nonoperative treatments are usually very effective, and appointments are readily available.
Most insurance is accepted for treatment, call (858) 404-5944 to start treatment with the top pain relief clinic in San Diego.