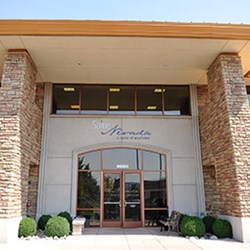 "We've invested heavily in a Center of Excellence model because that is the best method of care for complex spine. We are happy that we can bring this spine team approach to the back and neck pain patients across Nevada," explains Dr. James Lynch.
Reno, NV (PRWEB) October 03, 2013
SpineNevada neurosurgeons are regularly interviewed by Becker's on topics ranging from minimally invasive surgery, spine practice and ambulatory surgery center development and the impact of healthcare reform. In 2013, James Lynch, MD, FRCSI, FAANS, the founder of SpineNevada, served on a keynote panel along with Forrest Sawyer in Chicago at the 11th Annual Orthopedic, Spine and Pain Management Driven ASC Conference. The keynote session was entitled, "What Will Healthcare Reform Mean for Orthopedics, Spine, Pain Management and ASCs?" In addition, Dr. Lynch has been performing minimally invasive spine surgery techniques since 2002. He was the first neurosurgeon in Reno to perform MIS TLIF and MAS PLIF procedures. "We are pleased to be recognized by this leading healthcare publication," Dr. Lynch remarks.
Practices do not pay and cannot pay to appear on this list. Becker's is a leading electronic and print publication serving healthcare decision makers.
About SpineNevada
SpineNevada combines fellowship-trained non-surgical spine specialists, fellowship-trained neurosurgeons, an internal physical therapy gym and diagnostics — all under one roof. In the summer of 2013, SpineNevada moved into a new 10,000 square foot main office in Reno, NV. The center includes an additional 5,000 square foot office location in Sparks. New innovations in spine surgery made way for the opening of SpineNevada's Minimally Invasive Spine Institute. "Nearly 90% of our spine surgery cases can be performed with a minimally invasive approach. Only major deformity and trauma need conventional open procedures," explains Dr. Lynch.
Also in 2013, SpineNevada Minimally Invasive Spine Institute welcomed two new spine specialists, Dr. Edward Perry, a fellowship-trained spinal neurosurgeon and Dr. James Murphy, a fellowship-trained physical medicine & rehabilitation specialist. Dr. Perry has expertise in minimally invasive and revision spine surgery, major deformity and spinal reconstruction techniques, and spinal cord tumor removal. Dr. Murphy joins SpineNevada with extensive training in performing spinal procedures and joint injections. SpineNevada Minimally Invasive Spine Institute also includes Dr. Jonathan Burns, a board-certified physical medicine & rehabilitation specialist with fellowship-training in pain management.
The goal of SpineNevada Minimally Invasive Spine Institute is to help the back pain or neck pain patient return to an active lifestyle as quickly as possible. SpineNevada takes a team approach to spine care and follows evidence-based guidelines. In most cases at SpineNevada, surgery is used as a treatment option only after nonsurgical treatments have been exhausted. SpineNevada is the only spine center in the State of Nevada to be included in SpineCenterNetwork.com — the only national listing of credentialed spine centers. To be included, a spine center must have board-certified or board-eligible spine surgeons and physical medicine physicians; spine therapists; an emphasis on non-surgical capabilities; and report clinical outcomes.