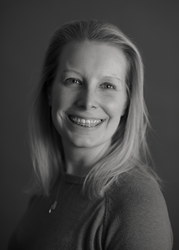 SpineFrontier is going to advance the status quo.
Boston, MA (PRWEB) September 18, 2014
SpineFrontier is expanding its strategic initiative to train its team and surgeon partners in Less Exposure Surgery Technology by hiring Tamara Souriolle. Prior to joining SpineFrontier, Tamara authored an extensive education curriculum and trained sales representatives at Medtronic. She holds a Masters in Science in Organizational Leadership, and has educated and trained professional teams across multiple industries for eleven years. Bringing her to the team is a big step towards SpineFrontier's initiative to educate their internal team, surgeon partners and sales representatives in Less Exposure Surgery techniques and Philosophy.
"Training SpineFrontier's ambitious team of employees, sales representatives and surgeons on the LES® Philosophy gives me the opportunity to stay on the cutting edge of spine care. SpineFrontier is going to advance the status quo. I'm excited to work with the leadership team to build a training program that educates our sales force, surgeons and patients on the philosophy that less is definitely more!" says Tamara Souriolle
"I am a big supporter of the LESSociety's LES® University, which will train surgeons in the principles of the LES® philosophy, who will then transform the way surgery is performed in outpatient surgery centers around the world. Fusing the spine or correcting deformities using current techniques scares patients because of the poor results they see when their families and friends are treated. Using bone fusion as the primary outcome criteria overlooks a patient's recovery time and quality of life. Tamara will work with us to build our training program and build the bridge between SpineFrontier and the LESSociety's LES® University to train and educate new surgeon leaders as we move from large hospitals to surgery centers. Less Exposure Surgery techniques will yield quicker, safer surgeries with minimal complications and excellent outcomes and more positive patient experiences," says CEO and spine surgeon Kingsley R. Chin MD.
The LES® Philosophy:
"To proportionately lessen exposure to the problem and the patient, preserve normal anatomy, and utilize fundamental principles adapted to new techniques that are easy to adopt, safe, and reproducible; all of which promote less blood loss, surgical time, exposure to radiation and achieve maximal effectiveness for a rapid and less painful outpatient recovery," says Kingsley R. Chin, MD
About Spinefrontier
SpineFrontier Inc. (http://www.spinefrontier.com) is a growing medical device company that designs, develops and markets implants and instruments to achieve maximally advanced spine surgery. The SpineFrontier team focuses on developing innovative, technologies and techniques for spinal surgery, based on the LES® philosophy. These technologies and techniques allow for same day outpatient surgery, due to minimal disruption of normal tissues but maximal effectiveness. SpineFrontier believes LESS is more: LESS time in treatment and recovery is more time in action for our patients and surgeons.
Spine Frontier is headquartered in Beverly, MA. It was founded in 2006, and released its first products in 2008. SpineFrontier is a KICventures portfolio company and an exclusive manufacturer of LES® technologies and instruments.