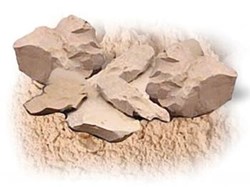 Many people are walking around with harmful bacteria, toxins and undigested food in their bodies
Bakersfield, CA (PRWEB) August 22, 2013
SpiritDetox.com has announced the public launch of a new video entitled "Terramin – 100% Organic Full Body Detox." With the launch of the video, SpiritDetox.com hopes to inform people of the benefits of detoxing with its Terramin product.
"Many people are walking around with harmful bacteria, toxins and undigested food in their bodies," warns Albert Milligan of SpiritDetox.com. "With this video, we want to inform them of this fact while also providing them with information about a product that can help rid their bodies of these problems."
The video highlights the benefits of Terramin, one of SpiritDetox.com's products, to help rid the body of these problems and improve its health with the addition of trace elements found in healing clay that can't be found in other supplements.
"These trace elements are powerful healers," states Milligan. "People feel healthier and more energized with them, so we are pleased to offer Terramin to our customers."
About SpiritDetox.com
The team at SpiritDetox.com believes in giving the body the best ingredients for its own natural healing through the power of living clay. To learn more about their nutritional, health and beauty products and the power of the healing clay, visit http://www.SpiritDetox.com.