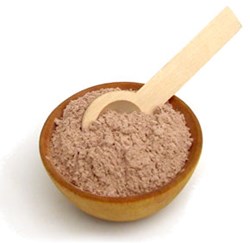 We've touted the benefits of consuming edible clay, like Montmorillonite, for a long time.
Bakersfield, California (PRWEB) November 13, 2013
SpiritDetox.com announces the publication of a new article entitled "Interesting Household Uses for Montmorillonite Clay." The article, which joins the SpiritDetox.com online library, highlights uses for Montmorillonite Clay, one of the online retailer's primary products, in basic household tasks.
"We've touted the benefits of consuming edible clay, like Montmorillonite, for a long time," said Albert Milligan of SpiritDetox.com. "We wanted to tell our customers about other uses of this powerful product."
In one instance, Montmorillonite Clay is used to keep plants growing longer and help them grow healthier. The clay prevents algae growth and improves the size and shape of the blooms on flowering plants. It can also be used in freshwater aquariums to prevent algae growth, and it absorbs fluids so effectively that it is commonly used in boating to keep important sails and other gear dry.
"It really is a powerful tool," stated Mr. Milligan, "yet so few people are using it to its fullest extent. Our hope with this new article is to be able to shed some light on common and not-so-common uses of this amazing product."
Edible Montmorillonite Clay is just one of many products offered by the online retailer that are aimed at helping people improve their health naturally. The article joins the site's extensive online resource library.
About SpiritDetox.com
SpiritDetox.com is an online store that sells 100 percent natural health, beauty and wellness products. Many of their products are derived from healing clay. In addition to selling these products, the site offers free informational articles to help people improve their health and overall wellness. To learn more about SpiritDetox.com, visit http://www.spiritdetox.com.