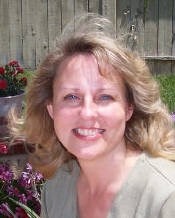 By bringing Dr. Love to our team, we can heal the emotions as much as the body
Bakersfield, California (PRWEB) November 12, 2013
SpiritDetox.com and Dr. Lisa Love have teamed up to give the SpiritDetox.com audience greater insight into leading a fully, well life through emotional wellness and healing. Dr. Love has dedicated her professional career to helping people live the ideal life and pursue emotional healing. She will now be writing articles, offering counseling, and providing assisting SpiritDetox.com with emotional wellness support for its audience.
We live in an increasingly toxic and troubled world. Get the toxins out of our physical bodies often brings up the emotional issues that caused us to want to eat unhealthy foods to begin with. As we let the toxins go physically, the emotional issues that surface need to be dealt with in a healthy way. Tools for mastering our emotions so we make more positive than negative choices in our lives are also important. Effective tools for coping with emotional detox is one of the many reasons Dr. Lisa Love has been brought on board with SpiritDetox.com.
When asked about this partnership, Albert Milligan of SpiritDetox.com said, "When I first read Dr. Love's work, I realized her passion was in line with the passion of the SpiritDetox.com team. I knew our readers would benefit from her insights."
Dr. Love strives to help people live a fulfilling, peaceful life. Her books, such as Feeling Good and Living Great, Meditation: The Path to Peace and Beyond the Secret, which SpiritDetox.com will be promoting, help people embrace their spiritual side and live a truly fulfilling life. She has over 30 years of experience and nearly six professional degrees to back her advice.
Dr. Love is excited about the partnership as well. "SpiritDetox.com and its line of natural wellness products help heal the physical body from the inside out. My techniques and advice will help heal the spirit. Together, we will help people live the lives they were meant to life, a Peaceful Life."
In addition to providing articles about emotional healing, Dr. Love will assist the SpiritDetox.com team by providing phone consulting and counseling for emotional healing. And, she will be producing a series of emotional healing meditations that SpiritDetox.com will offer. The first meditation Emotional Healing Brain Detox is available for free on the SpiritDetox.com site. "We are dedicated to helping our customers be well, inside and out," states Mr. Milligan. "By bringing Dr. Love to our team, we can heal the emotions as much as the body."
To learn more about Dr. Love, visit http://www.doctorlisalove.com.
About SpiritDetox.com
SpiritDetox.com is an online retailer that specializes in health, wellness and beauty products. In addition to selling products, most of which contain healing clay, SpiritDetox.com maintains a collection of articles that aim to help readers experience true wellness. To learn more about their products or to view this article database for yourself, visit http://www.spiritdetox.com.