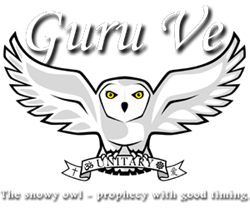 Our True nature is to be as strong as a tiger and as peaceful as a deer.
Park Ridge, IL (PRWEB) October 02, 2013
There is no need to travel far to experience the healing arts of Chi Gung, Kundalini Yoga, Kung Fu or meditation. Website GuruVe.us now brings the experience and knowledge of worldwide healing instructors directly to any computer or mobile device. The instructional healing, once only available on Apple devices, is now easy to download on any mobile device.
Guru Ve brings the physical and medical practices of both India and China to a university-built instructional presentation that includes an interactive book, streaming videos and audios. The presentation offers powerful self-healing methods to achieve better health, happiness and holiness.
"Modern science has proven 95% of thought is generated by the body. Like the Chinese say, great thoughts are like bubbles from the bottom of the ocean. These arts are the key to infinite happiness," says creator Anthony Castelluccio. "Our true nature is to be as strong as a tiger and as peaceful as a deer. The best gift you can give yourself is knowledge of your true power. "
Guru Ve offers instruction in four different types of meditation and the healing arts of Chi Gung, Kundalini Yoga and Kung Fu. A non-fiction story that honors all holy men and women equally written in real time over 4 months is also presented. Synchronism or "meaningful coincidence" is presented for the reader to illustrate the union between man and spirit. The instructional videos are presented by master teachers Richard Freeman, Yogi Bhajan, Master Zhongxian Wu, Maya Fiennes [iBook Exclusive], Guru Nischan [Web Exclusive], Dr. Yang, Buddha Maitreya, Ana Brett & Ravi Singh, and Bob Klein.
"Our true nature, joy and abundance are a direct result of fine tuning the physical, mental and spiritual channels. Guru Ve provides an opportunity for us to learn from experience and presents the reader different methods of self-healing, giving the viewer a choice to choose the art they love," said Castelluccio.
Self-healing from ancient healing masters has never been easier than now with the web-based version of Guru Ve. Experience the arts for as little as $9.99 on an iPad, computer or mobile device. For more information or to purchase the instructional self-healing presentation, please visit http://guruve.us/downloads/.
About Guru Ve
Guru Ve has assembled the world's finest instructors of the yogic arts in order to learn self healing. The combination of videos, audios and an interactive book come together to give the practitioner inner peace and outer joy.