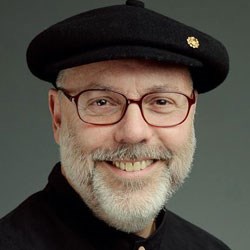 No faith has a monopoly on wisdom. - Rabbi Rami Shapiro
New York New York (PRWEB) August 30, 2013
"No faith has a monopoly on wisdom." - Rabbi Rami Shapiro
Growing numbers of people agree with this statement, including many who describe themselves as being "unaffiliated" with a religion. Roughly three-in-ten (31 percent) of American Millennials are unaffiliated, and the percentage is increasing in all age groups.
SpiritualityandPractice.com is taking this shift seriously. Co-founders Frederic and Mary Ann Brussat are not only adapting to this trend, they are excited by it.
"There is too much wisdom to be gained from all traditions to limit ourselves to the insights of only one. And spiritual insights into what is meaningful and purposeful can also be found through the arts, science, and popular culture."
The Brussats have spent years compiling the web's largest collection of resources for those on spiritual journeys of all traditions and no tradition. SpiritualityandPractice.com's unique Wisdom Archive includes articles on the practices of the world religions; 6,000 book reviews; 4,700 film reviews; 400 audio reviews; 3,700 book excerpts; profiles and examples of the work of more than 130 spiritual teachers; blogs; curriculums for small groups, and more. They regularly convene online spiritual "Practice Groups" for their monthly e-courses and online retreats. Nearly 100 other e-courses are available on-demand.
The Brussats take a very positive approach to the diverse people who use their resources. "Rather than use negative expressions like 'nones' and 'spiritual but not religious' to describe more than 20% of our visitors, we prefer Rami Shapiro's phrase 'Spiritually Independent.' "
Rabbi Rami Shapiro, a leading proponent of spirituality for the unaffiliated, will lead their next e-course, running from September 9 - October 4. "The Way of the Spiritually Independent" is designed for seekers who are drawn to wisdom wherever it may be found. Rather than focus on tenets of belief or philosophical premises, it considers five timeless existential questions:

Who am I?
Where did I come from?
Where am I going?
How shall I live?
Why?
The e-course lessons are delivered three times a week via email. Rabbi Rami and participants will also interact during two one-hour teleconferences and through daily posts in the online Practice Circle. The goal of the e-course is "to share the way -- the practices -- of the spiritually independent so that you can fashion your own practice."
Keeping with Spirituality & Practice's policy of making their spiritual courses accessible and affordable, this one is priced at $49.95. Interested seekers are invited to register here: http://www.SpiritualityandPractice.com/SpirituallyIndependentE-Course.
Rami Shapiro is a rabbi, a teacher of interspirituality, and a translator and commentator on ancient religious texts. He is profiled as one of S&P's Living Spiritual Teachers and has led two previous e-courses, Beyond Recovery: The Twelve Steps as Spiritual Practice with Rabbi Rami and The Wisdom of the Rebbes with Rabbi Rami.