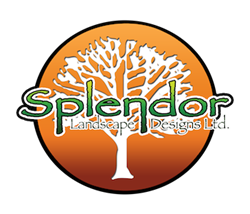 Splendor Landscape Design celebrates 15 years serving the Long Island community.
Long Island, New York (PRWEB) August 28, 2013
Splendor Landscape Design, a Long Island based company specializing in landscape design, masonry, irrigation system installation and lawn & sod installation, is proudly celebrating their 15th anniversary as a leader in the Long Island landscaping industry.
Established in 1998, Splendor Landscape Design became the new name of Top Cut Landscaping as they began to phase out the landscape maintenance services to focus on their growing landscape design business. Since then, Splendor Landscape Design has served over 1,000 properties encompassing both the residential and commercial sectors of the Long Island community stretching from Western Nassau County to the Hamptons.
The move to focus primarily on landscape design and its various components was to fill an area that the Splendor ownership viewed as underserved on Long Island at the time. Up until that point, landscape design was limited to simplistic designs created by companies whose primary focus was on the maintenance aspect of the landscape business and who undertook landscape design when asked by their clients. By changing their focus to introduce more stylistic designs, combining shrubbery and floral designs with masonry accents and water features, Splendor Landscaping brought a fresh new approach to the Long Island landscaping industry and gave potential clients a new option in response to their desire for landscaping that was both functional and artistic.
By creating landscape designs that include the various elements that were rare in designs up to that point and working within their diverse clientele's budgets, they have built a loyal customer base who appreciates their attention to detail. During Splendor Landscape Design's 15 years in business the Splendor staff has grown in both knowledge and experience which has allowed them to become one of the true powerhouses of the Long Island landscaping community. With the massive success of their first 15 years, the entire Splendor family looks forward to the next 15 years with excitement as they continue to serve their Long Island neighbors.
Since 1998, Splendor Landscape Design has focused nearly exclusively on landscaping, servicing both residential and commercial. Splendor Landscape has grown as a direct result of the talents and experience of their employees. Trained in all the most innovative methods of landscaping & masonry, their staff offers their customers innovative ideas to enhance their properties. Splendor Landscaping uses the best quality materials to secure a long lasting fresh look for years including Cambrige Paving Stones & Nicolock Paving Stones. Splendor Landscaping is among the most sought after landscape design service providers throughout Long Island and may be contacted at (631) 242-6058 or online at http://www.splendorlandscaping.com.