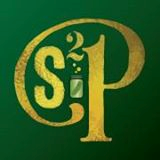 Spending time with the Callahans was a treat for me and the entire STP gang.
Sonoma County, CA (PRWEB) January 05, 2016
Spoiled to Perfection, the critically-acclaimed Sonoma-based web video series that unlocks the magic behind pickling, fermentation and the art of culinary alchemy, announced today that it has launched episode three on the series' website and YouTube channel.
In episode one, the Spoiled to Perfection team led by the series' host Garrett Martin, a well-respected local winemaker, interviewed Jennifer Harris, a world-class fermentation expert and organizer of the annual Farm to Fermentation Festival. In episode two, the team explored the fascinating origins of Sonoma County-based Tilted Shed Ciderworks.
Now in the episode three, Martin and co. headed behind-the-scenes at Bellwether Farms: an award-winning Artisan Creamery owned by Liam and Diana Callahan, and founded by Liam's mother, Cindy, whose cheeses are used by many of the finest restaurants across the country, and have been featured in The New York Times, Martha Stewart, Sunset Magazine, Williams Sonoma, Fine Cooking, and other gourmet food magazines.
Following the intensive two-day production, Diana Callahan exclaimed: "What a fun two days. Thank you for the pleasure of getting to know you and your team. You have a terrific group of people!"
"Spending time with the Callahans was a treat for me and the entire STP gang," commented Spoiled to Perfection's Producer and Director Steve Rustad. "Garrett was up to his elbows in cheese at every opportunity."
Production support for episode three was provided by Shootblue Productions out of Geyserville, CA, with Director of Photography Alan Campbell using a Sony PXW-FS7 camera to record the episode in rich, vivid 4K HD.
Added Rustad, who on behalf of the Made to Perfection team was recently featured in Sonoma's Made Local Magazine, "We've received much praise for our HD broadcast quality standards and high production values. Alan and the incredible team at Shootblue are a huge reason for this, and they continue raising the bar with each episode."
As noted, Spoiled to Perfection's first, second and now third episodes are available on the series' website, and via its YouTube channel. A fourth episode is in pre-production, and will shine a spotlight on charcuterie: the craft of salting, smoking and curing meat.
In addition, a full-color 18x24 lithographed poster printed on heavy stock, which artfully depicts the cider-making process, is free for those who subscribe to the STP's YouTube channel. More information is on the Spoiled to Perfection website: http://spoiledtoperfection.com.
Spoiled to Perfection is sponsored by Bubbies, makers of the most popular naturally-fermented Kosher Dill Pickles and Sauerkraut: http://bubbies.com.
For more information on Spoiled to Perfection, including interview requests and media inquiries, contact Stephen Rustad at (707) 664-5056, steve(at)rustadmarketing.com, or via the Spoiled to Perfection website.