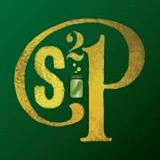 No visit to Sonoma County is complete without heading to Artisan Alley, and enjoying some hand-crafted spirits in Sonoma Brothers Distilling's fantastic tasting room.
Sonoma County, CA (PRWEB) June 27, 2016
Spoiled to Perfection, the one-of-a-kind web video series that unlocks the magic behind pickling, fermentation and the art of culinary alchemy in Sonoma County, CA, announced today that episode five is now available for on-demand viewing on the series' website and YouTube channel.
In the latest episode, the series' host and acclaimed Sonoma winemaker Garrett Martin traveled to Windsor, CA to visit Sonoma Brothers Distilling: an artisan craft distillery that uses the finest ingredients, time-tested distillation and fermentation processes to create handcrafted, world-class small batch whisky, vodka and gin.
During the visit, Martin was treated to a bourbon whiskey-making session led by Chris and Brandon Matthies, the twin brothers behind Sonoma Brothers Distilling.
The hands-on experience involved portioning out the required ingredients (GMO-free corn, wheat, grain, and specialty malted barley crafted with the Matthies brothers' secret recipe), and then adding them carefully and methodically to a giant mash tun in order to convert the starches into fermentable sugar.
Next, Martin turned his attention to the distillery's majestic German hand-made Arnold Holstein Copper Pot Still, where the finished mash was heated in order to boil the alcohol away, and allow the resulting vapor to cool and condense into concentrated alcohol liquid.
Through this process, the Matthies brothers relied on their extraordinarily well-developed sense of smell and taste to determine when the liquid transitioned from "heads" to "hearts". Once the heart of the run was identified, it was proofed using reverse osmosis water and sent directly into a barrel to be aged 18-24 months, so that it could derive its signature color, nuanced flavoring and characteristics.
While Martin clearly had a delightful time learning how to make small batch bourbon whiskey, his face lit up after the hard work was done and it was time to pay a visit to nearby Geyserville Gun Club Bar and Lounge, where pro mixologist Damien held a master class in making a Black Manhattan with Sonoma Brothers' whiskey.
"Chris and Brandon stay true to the `Grain To Glass' method of distilling," commented Spoiled to Perfection's Producer and Director Steve Rustad. "There are much easier and far cheaper ways of distilling, but the Matthies brothers have never been about cutting corners or compromising on quality. No visit to Sonoma County is complete without heading to Artisan Alley, and enjoying some hand-crafted spirits in Sonoma Brothers Distilling's fantastic tasting room."
Production support for episode five was provided by Shoot Blue Productions based in Geyserville, CA, envisioned by Director of Photography Alan Campbell, and directed by Stephen Rustad of Rustad Marketing
All five episodes of Spoiled to Perfection are available on the series' website, and via its YouTube channel. Episode six in pre-production, and will air later in the year to complete the series' first season. Spoiled to Perfection is sponsored by Bubbies, makers of the most popular naturally-fermented Kosher Dill Pickles and Sauerkraut: http://bubbies.com.
For more information on Spoiled to Perfection, including interview requests and media inquiries, contact Stephen Rustad at (707) 664-5056, steve(at)rustadmarketing(dot)com, or via the Spoiled to Perfection website: http://spoiledtoperfection.com.