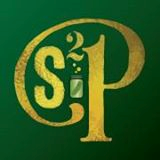 As the series' regular viewers have come to expect, Martin's knack for explaining complex concepts -- in this case, aspects like color stability, aroma profiling and more -- in a simple, enthusiastic and fun way are on full display
Sonoma County, CA (PRWEB) August 02, 2016
Spoiled to Perfection, the unique web video series that unlocks the magic behind the art of culinary alchemy in Sonoma County, CA, announced today that episode six is now available for on-demand viewing on the series' website and YouTube channel.
In the latest episode, instead of exploring the people and places that make Sonoma County one of the world's most unique hubs for fermenting, pickling, curing, spicing, salting, curdling and more, series host Garrett Martin gives viewers a master class on how to make a delectable batch of wine in the comfort and convenience of their own kitchen.
After paying a visit to his favorite fermentation supply store "The Beverage People", Martin breaks his lesson plan down into three sections:
First, he walks through everything that budding home winemakers need to know about the process, including: de-stemming and crushing grapes; adding grapes and concentrated grape juice to the fermenter; adding tartaric acid and tannin powder-diluted water; manually shaking the fermenter; checking sugar levels to determine overall potential alcohol levels; adding hydrated yeast; and putting an airlock on the fermenter.
Next, he swaps his series' host hat for the one he wears each day as renowned professional winemaker, and helps viewers understand the key differences between professional and home winemaking. Included in this discussion is a behind-the-scenes visit to Adobe Road Winery, where Martin is Head Winemaker.
Finally, he wraps up with a homemade wine tasting, and contrasts it with a batch of Adobe Road wine. It's a great way for viewers to grasp and appreciate all of the choices and variables that go into winemaking, and how each one ultimately influences the taste, look and aroma of finished wine.
Another fun twist in episode six is that for the first time, Martin is joined by an assistant winemaker: his 6-year old son Isaac, whose prodigious talents include a world-class ability to smash grapes. Viewers can also check out the blooper outtakes to see Issac's hilarious, albeit losing battle vs. the tannin powder.
"Winemaking at home isn't an exact science," commented Martin. "It's more like cooking. There's not much measuring, but instead there's a lot of tasting, smelling and eyeballing. That's a big reason why it's so much fun, and also why homemade wines can really be full of surprises. People can experiment and be creative, and each batch is unique and different."
"As the series' regular viewers have come to expect, Martin's knack for explaining complex concepts -- in this case, aspects like color stability, aroma profiling and more -- in a simple, enthusiastic and fun way are on full display," commented Spoiled to Perfection's Producer and Director Steve Rustad. "His passion and pride make him an ideal ambassador for his fellow Sonoma County food and beverage wizards."
Production support for episode six was provided by Shoot Blue Productions based in Geyserville, CA, envisioned by Director of Photography Alan Campbell, and directed by Stephen Rustad of Rustad Marketing
All six episodes of Spoiled to Perfection's first season are now available on the series' website, and via its YouTube channel.
Spoiled to Perfection is sponsored by Bubbies, makers of the most popular naturally-fermented Kosher Dill Pickles and Sauerkraut: http://bubbies.com.
For more information on Spoiled to Perfection, including interview requests and media inquiries, contact Stephen Rustad at (707) 664-5056, steve(at)rustadmarketing(dot)com, or via the Spoiled to Perfection website.