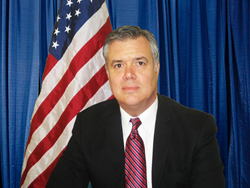 it is important to get local issues addressed. There needs to be accountability, less favoritism, and more value for the citizens of Spokane. I will address those issues
(PRWEB) June 30, 2015
Spokane, WA: Mike Noder is a name some may recognize from previous Spokane mayoral elections. This is Noder's third time running for Mayor of Spokane. "Regardless of who wins it is important to get local issues addressed. There needs to be accountability, less favoritism, and more value for the citizens of Spokane. I will address those issues." Mike Noder
The MikeforSpokane.com website claims the city of Spokane poorly utilized valuable assets and are primarily used to benefit a favored few. "Our city government should not be in the favor business, but it is and has been so in a big way." Mike Noder
The website lists Top Priorities for Mayor of Spokane

Increase the value citizens receive for the tax and ratepayer dollars they spend.
Reduce the number of petty & conflicting regulations in Spokane.
Stand against unwarranted intrusions by federal, state & county agencies in the lives of Spokane citizens.
Reduce property crime and increase white collar crime enforcement.
Defend property rights & restrain government levies, assessments & civil forfeitures.
Long-term infrastructure planning with much lower cost per mile for roads and utilities.
End GC/CM contracting that inflates the cost of public works projects.
Rotate accounting staff and stop relying exclusively on state audits that encourage waste.
Civil defense & disaster preparedness. Backup communications built into infrastructure planning.
Repair leaking water lines that are losing 20% percent of their loads.
Resolve environmental questions surrounding the WTE Plant. (stack testing/soil testing & misleading recycling statistics)
Reduce the overall cost and scope of government in the lives of Spokane Citizens.
One of the important issues Noder wants addressed is Spokane property crime. According to the National Insurance Crime Bureau, Spokane is ranked #6 nationally for the highest auto theft rates in 2014. Higher than Seattle-Tacoma-Bellevue - they placed #8. This is not a new issue. Spokane placed #7 in 2013. Read the complete report https://www.nicb.org/newsroom/news-releases/hot-spots-2014
Noder uploads videos addressing these local issues every week on mikeforspokane.com
Sorry, Noder is not accepting campaign donations. "I am not accepting donations for my campaign. Our elected officials should win on merit and not be bought" Mike Noder
For more information visit mikeforspokane.com or email mike(AT)mikeforspokane.com