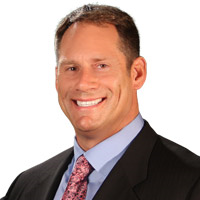 Just like each Tuff-N-Uff "Future Star of MMA" amateur fighter trains and fights hard to reach an ultimate championship win, our personal injury attorneys fight hard to protect the rights of our clients and help them get compensation for their injuries.
Las Vegas, NV. (PRWEB) July 01, 2014
Glen Lerner Injury Attorneys is an official sponsor of Mixed Martial Arts (MMA) amateur promoter Tuff-N-Uff's "Future Stars of MMA" event scheduled to take place Thursday, July 3 at Texas Station Gambling Hall and Hotel. Excitement builds as people walk through the doors at 6 p.m., escalates at 7 p.m. with the start of the first bout, and peaks during co-main event fights between bantamweights C-Los Garcia and Ralphy Pacheco and lightweights Shane Shapiro and Lenon Ford.
"Each of the amateur fighters who are part of the 'Tuff-N-Uff: Future Stars of MMA' event train and work hard for a chance to win and someday compete in an Ultimate Fighting Championship® fight," said Attorney Glen Lerner, founder of Glen Lerner Injury Attorneys. "As a personal injury attorney who fights to protect the wrongfully injured, I can relate to the personal drive it takes to fight and win. It's great that our law firm is able to sponsor and support their efforts as they work their way toward an ultimate goal and championship win!"
General admission tickets for the "Tuff-N-Uff: Future Stars of MMA" event start at just $25 and are available for purchase online at http://www.TuffNUff.com. Other bouts for the evening include the following fighter match-ups: lightweights Cameron Ramirez vs. Orlando Griffin, female featherweights Autumn King vs. Shannon Reid, and bantamweights Erik Van Der Lee vs. David Guerrero.
About Tuff-N-Uff Productions
Tuff-N-Uff has promoted amateur fights in Las Vegas since 2003 and has recently seen the likes of UFC bantamweight champion Ronda Rousey and UFC and Strikeforce veteran Ryan Couture compete in its cage. Additionally, MMA notables such as Jessamyn Duke, Ashlee Evans-Smith, Tonya Evinger, Jon Fitch, Jesse Forbes, Chris Holdsworth, Brad Imes, Jimmy Jones, Jesse Taylor and Nick Thompson were among countless others who have also competed under the Tuff-N-Uff banner. For more information, visit TuffNUff.com and Follow on Twitter and Instagram @TuffNuff and LIKE on Facebook.com/TuffNUff.
About Glen Lerner Injury Attorneys
Glen Lerner Injury Attorneys has been helping people with personal injuries and dangerous drug class action claims since 1998. Since then, the firm has grown into one of the largest plaintiff personal injury firms in the country with over 35 attorneys and affiliated partner law offices in Nevada, Arizona, Minnesota, Illinois, and Louisiana. They have settled, or tried to verdict over 75 cases in excess of a million dollars in the last decade alone. For additional information visit glenlerner.com, call 1-800-GET-GLEN (800-438-4536), Follow on Twitter @GlenLerner and LIKE on Facebook at Facebook.com/GlenLernerInjuryAttorneys.