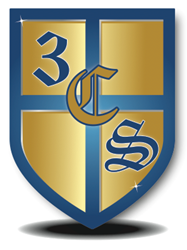 Community colleges are becoming major players in the national drive to educate and train the next generation of cybersecurity professionals.
Palos Hills, IL (PRWEB) April 17, 2014
The demand is higher than ever for skilled and qualified cybersecurity practitioners, yet there still is an alarming shortage of cybersecurity-trained graduates entering the workforce, leaving many computer networks, infrastructure facilities, government agencies, and businesses vulnerable to attacks.
One critical way to expand the stream of cybersecurity graduates and grow the workforce is for companies to sponsor the first annual Community College Cyber Summit (3CS) on July 21st and 22nd at Moraine Valley Community College (MVCC) in Palos Hills, Illinois. This unique forum is the only national academic conference that specifically addresses cybersecurity education in community colleges.
"Community colleges are becoming major players in the national drive to educate and train the next generation of cybersecurity professionals," says Bob Spear from the National CyberWatch Center at Prince George's Community College, Maryland, the 3CS organizing producer. The 3CS host producer is the National Resource Center for Systems Security and Information Assurance (CSSIA) at MVCC.
Companies who support and sponsor 3CS play a critical role in giving students the hand-on-skills that are needed to assess security on a real-time basis as new vulnerabilities are identified and disclosed, and acting as the front-line cyber defenders across numerous industries and government agencies. The types of organizations that have a natural interest in sponsoring include all of those involved in Community College Cybersecurity Education, such as:

Manufacturers of equipment and software for computer labs
Publishers of cybersecurity textbooks, magazines, and newsletters
Certification bodies, promoting their certification exams and preparation materials
Organizations offering other cybersecurity-related services to community colleges
One of the world's most critical workforce shortages is cybersecurity professionals. 3CS focuses national attention on the growing role of community colleges in addressing the cybersecurity needs of critical industries, including telecommunications, transportation, energy, healthcare, education, banking and financial services, emergency services, manufacturing, and utilities – as well as the traditional centers of cybersecurity attention in national security and law enforcement.
Companies are needed at 3CS to support the future of cybersecurity education, the United States business infrastructure and future of America's cybersecurity. By sponsoring the Summit, companies will demonstrate their commitment to helping to build the cybersecurity workforce, ensuring that these roles will provide the capability needed to both implement effective, broad, foundational controls, as well as address new, unforeseen threats and vulnerabilities to terrorism and other disruptions.
The blueprint that cyber security educators will be working on at 3CS will be distributed to all community colleges, key Federal agencies, Congressional committees, state boards of education, associations and businesses. The 3CS blueprint will determine how far community colleges have come in cybersecurity education, as well as lay out a pathway for moving forward.
The outcome will be a strong, positive influence for each stakeholder to insure our nation's future cybersecurity education, and companies will make a difference by sponsoring 3CS.
For more information about sponsoring the first annual Community College Cyber Summit, visit http://www.regonline.com/CommunityCollegeCyberSummit, and click on the Sponsorships tab.