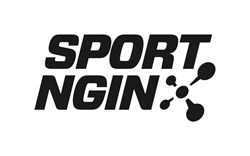 Sport Ngin is the perfect solution for us and the website looks fantastic.
Phoenix, AZ (PRWEB) August 21, 2013
Sport Ngin, a leading provider of web and mobile-based software solutions for youth, amateur and professional sports organizations, and The Canyon Athletic Association today announced the launch of a brand new website representing over 100 member schools and 13 sports for the Phoenix, AZ based association.
Now, athletic directors, coaches, parents, athletes, and fans have the ability to communicate with each other and share their love of sports like never before.
"The new website allows us to expand our reach, promote our schools, and share the achievements of our student athletes. We wanted to highlight each of our sports programs while giving our schools the ability to easily manage their own content. Sport Ngin is the perfect solution for us and the website looks fantastic," said Randy Baum, Executive Director of CAA.
"We are excited to help the CAA grow into an elite athletic association. Using the Sport Ngin platform, we are able to provide a sophisticated website with professional grade content and design. It's been fun working with Randy to achieve his vision," added John Grindle, Territory Manager for Sport Ngin.
The website launch coincides with the start of fall sports season and includes unique pages devoted to each sport, school, league, division, and team in the association.
About Sport Ngin
Formerly TST Media, Sport Ngin is a leading provider of web software and mobile applications for youth, amateur, and professional sports. Powering more than 100,000 sports teams, leagues, clubs, and associations, Sport Ngin features a complete suite of easy-to-use tools that help sports organizations manage, connect, and communicate with a diverse range of stakeholders, including athletes, parents, administrators, coaches, referees, scouts, volunteers, fans, journalists, and sponsors. Founded in 2008, Sport Ngin is based in Minneapolis, Minn. For more information, please visit http://www.sportngin.com; like the company on Facebook at Facebook.com/SportNgin; or follow Sport Ngin on Twitter at @sportngin.
About the CAA
The Canyon Athletic Association is a not-for-profit corporation created to provide competitive athletic competition for non-traditional educational institutions. The CAA consists of member schools at the Junior High and High School level that wish to participate in interscholastic activities. The member schools include, but are not limited to, charter schools, public schools, home school organizations and parochial schools. It is our goal to help facilitate communication, provide structure and guidelines, organize tournaments and manage the funds necessary for these activities. The CAA seeks to provide high standards of integrity while providing great flexibility to accommodate non-traditional schools. For more information, please visit http://www.azcaa.com.