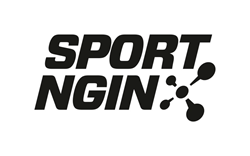 We're adding customers faster than we ever have before, we are continuing to add new team members in every department of the company
Minneapolis, MN (PRWEB) August 03, 2015
Sport Ngin, the leader in youth sports technology, announced that it has added several new executives to round out its leadership team. These new team members bring decades of technology leadership and experience to drive continued growth, momentum and operational scale as the business grows rapidly.
Chief Financial Officer – Dan Kinsella (JAMF Software, Shavlik Technologies)
Chief Revenue Officer – Brian Bell (Code42, Dell/Compellent)
Chief Marketing Officer – Angie Franks (Healthland, Lawson)
Dan, Brian and Angie join existing Sport Ngin leaders, Odell Tuttle, Vice President of Engineering and Anna Klombies, Vice President of Human Resources.
"One of the most important objectives for any leader is to build a strong team. We have experienced tremendous growth over the past few years, and now is the time to add this level of talent and experience to the team." said Justin Kaufenberg, co-founder and chief executive officer. "With diverse experience from successful technology companies, each one of these executives are world-class in their areas of expertise. This, combined with a robust pipeline of innovation, a market leading position, and a superior customer experience, is an excellent beginning to the next chapter of Sport Ngin."
Sport Ngin has added more new sports organizations, teams and athletes in the first six months of 2015 than it added in all of 2014 combined. This rapid adoption and growth has required even more aggressive hiring and a move into a new corporate headquarters in Northeast Minneapolis.
"This has been the most exciting 6-months in our history. We're adding customers faster than we ever have before, we are continuing to add new team members in every department of the company, we just moved into our new corporate headquarters and most importantly, we are launching game changing products on top of a platform technology that is years in the making. It is a very exciting time in our history." concluded Kaufenberg.
About Sport Ngin
Sport Ngin is the leading provider of web software and mobile applications for youth, amateur, and professional sports. Powering hundreds of thousands of sports teams, leagues, clubs, and associations, Sport Ngin is a platform technology that includes a complete suite of easy-to-use tools that help sports organizations manage, connect, and communicate with a diverse range of stakeholders, including athletes, parents, administrators, coaches, referees, scouts, volunteers, fans, journalists, and sponsors. Founded in 2008, Sport Ngin is based in Minneapolis, Minn. For more information, please visit http://www.sportngin.com; like the company on Facebook at Facebook.com/SportNgin; or follow Sport Ngin on Twitter at @sportngin.