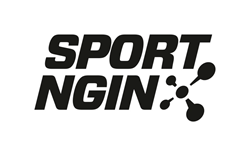 To say we are excited would be the understatement of the year. Hockey Canada is one of the most recognized, and successful, hockey organizations in the world and their trust is validation of our hard work
Minneapolis, MN (PRWEB) December 23, 2014
Sport Ngin announced today that it has signed a multi-year extension with Hockey Canada to continue its technology partnership. The new agreement will continue to provide Hockey Canada with cutting edge live scoring, stats entry, and first-class service for more than 20 Hockey Canada sanctioned events across Canada and several international events.
During the past year, hundreds of thousands of hockey fans throughout Canada and the world have benefited from this technology implementation to Hockey Canada's website, bringing game updates, stats, and video in real-time to Hockey Canada fans during several events including the 2014 Olympic Winter Games and 2014 IIHF World Junior Championship in Malmö, SWE.
"The technology Sport Ngin provides from a live game experience on http://www.hockeycanada.ca has been outstanding. Providing information in real-time has helped Hockey Canada connect more quickly and meaningfully with our fans," said Craig Cameron, senior manager, website, Hockey Canada. "This extended partnership will benefit our membership throughout Canada."
Sport Ngin products and the proprietary NGIN platform are used by thousands of local sports organizations and national governing bodies alike to run their websites, tournaments, leagues, player registration and mobile applications. NGIN clientele represent dozens of sports, including soccer, volleyball, football, basketball, softball, hockey and wrestling and include USA Hockey, Hockey Canada, USA Wrestling and USA Fencing.
"To say we are excited would be the understatement of the year. Hockey Canada is one of the most recognized, and successful, hockey organizations in the world and their trust is validation of our hard work," commented Justin Kaufenberg, co-founder and CEO of Sport Ngin.
"Our very first client was the community hockey association that I grew up playing in. After several years, thousands of hockey customers, and lots of hard work, I'm just thrilled to be working with Hockey Canada," added Kaufenberg.
About Sport Ngin
Sport Ngin is the leading provider of web software and mobile applications for youth, amateur, and professional sports. Powering more than 400,000 sports teams, leagues, clubs, and associations, Sport Ngin features a complete suite of easy-to-use tools that help sports organizations manage, connect, and communicate with a diverse range of stakeholders, including athletes, parents, administrators, coaches, referees, scouts, volunteers, fans, journalists, and sponsors. Founded in 2008, Sport Ngin is based in Minneapolis, Minn. For more information, please visit http://www.sportngin.com; like the company on Facebook at Facebook.com/SportNgin; or follow Sport Ngin on Twitter @sportngin.
About Hockey Canada
Hockey Canada is the national governing body for hockey in the country. The organization works in conjunction with the 13 provincial branches, the Canadian Hockey League and Canadian Interuniversity Sport in growing the game at all levels.
Hockey Canada oversees the management of programs in Canada from entry-level to high performance teams and competitions, including world championships and the Olympic Winter Games. Hockey Canada is also Canada's voice within the International Ice Hockey Federation. Hockey Canada has offices in Calgary and Ottawa and operates regional centres in Ontario and Quebec.
For more information about Hockey Canada, please visit:http://www.hockeycanada.ca/.