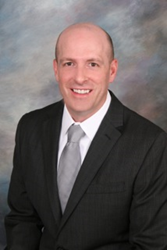 we wanted to bring in someone who has the right mix of experience, respect, and knowledge across the soccer landscape and there's no one that fits that description more than John
Minneapolis, MN (PRWEB) September 15, 2014
Sport Ngin, developers of the NGIN platform that powers youth and amateur sports in North America, announced today that it has hired former Cal South CEO John Weinerth to be their Vice President of Soccer, reporting directly to CEO Justin Kaufenberg. In this newly created position, Weinerth will be responsible for providing strategic product, market, and sales guidance to all Sport Ngin teams as they continue to focus on this fast growing, global market.
"Immediately following our most recent capital raise, we made growth within the soccer sector a top priority," commented Justin Kaufenberg, Co-founder & CEO of Sport Ngin. "To accomplish this objective, we wanted to bring in someone who has the right mix of experience, respect, and knowledge across the soccer landscape and there's no one that fits that description more than John."
"I am excited to join the talented team at Sport Ngin and look forward to leading their strategic commitment in soccer." said Weinerth. "The vision, resources, and infrastructure of the company and its technology present a whole new level of needed innovation to support the game at the youth level. This opportunity truly marries my passion and vision for soccer and the role of technology in accomplishing that next wave of growth within the game."
Sport Ngin products and the proprietary NGIN platform are used by thousands of local sports organizations and national governing bodies alike to run their websites, tournaments, leagues, player registration and mobile applications. NGIN clientele represent dozens of sports, including soccer, football, basketball, softball, hockey and wrestling and include USA Hockey, USA Wrestling, USA Fencing and Hockey Canada.
# # #
About Sport Ngin
Sport Ngin is the world's largest sports technology and media platform focused exclusively on the multi-billion dollar youth and amateur sports market. Sport Ngin's suite of products help sports organizations improve the management of their operations and better connect with their athletes, volunteers and fans. Founded in 2008, Sport Ngin is based in Minneapolis, MN and has been recognized in 2014 as a Best in Class and Best Company to Work For award recipient. For more information, please visit http://www.sportngin.com; like the company on Facebook at Facebook.com/SportNgin; or follow Sport Ngin on Twitter at @sportngin.