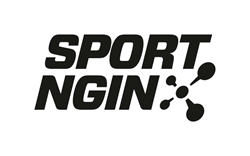 In just over 5 years, Sport Ngin has become the largest technology provider dedicated to serving the needs of the multi-billion dollar youth and amateur sports market.
Minneapolis, MN (PRWEB) June 25, 2014
Sport Ngin, developers of the NGIN platform that powers youth and amateur sports in North America, announced today that it has secured $25 million in capital as part of its Series D round of financing. The oversubscribed round was led by Piper Jaffray Merchant Banking and Causeway Media Partners and includes participation from existing investor ICON Venture Partners. A total of $35 million in capital has been invested in Sport Ngin since its formation in 2008.
The proprietary NGIN platform is used by thousands of local sports organizations and national governing bodies alike to run their websites, tournaments, leagues, player registration and mobile applications. NGIN clientele represent dozens of sports, including soccer, football, basketball, softball, hockey and wrestling and include USA Hockey, USA Wrestling, USA Fencing and Hockey Canada. Sport Ngin plans to use these funds to continue innovation within NGIN and to fuel the expansion of its sales and marketing efforts across North America.
"In just over 5 years, Sport Ngin has become the largest technology provider dedicated to serving the needs of the multi-billion dollar youth and amateur sports market," commented Justin Kaufenberg, Sport Ngin Co-founder and CEO. "Hundreds of thousands of teams and millions of athletes, volunteers and fans across North America use the NGIN platform everyday. Sport Ngin clients reduce the time they spend on management, administration and communication, allowing them to spend more time with athletes."
"Our growth trajectory and leadership position in the industry generated overwhelming interest in this financing round," continued Kaufenberg. "We are excited to partner with this group of investors who share our vision for pursuing this tremendous market opportunity."
"We are incredibly excited to partner with Sport Ngin," commented Bob Higgins, Managing Director of Causeway Media Partners. "The company is pioneering technology in a marketplace that touches over 30 million athletes domestically. They have become an invaluable resource to their customers. We look forward to helping take the company to the next level and grow the reach and power of the NGIN platform."
Wyc Grousbeck, Co-Owner and CEO of the Boston Celtics and Managing Director of Causeway Media Partners, added, "We at Causeway Media Partners believe in the power of sport to unite and energize communities while teaching essential core values. We have seen this first hand in the NBA and NFL with the Celtics and the 49ers. What I see in Sport Ngin is an extremely talented and committed management team that embraces those essential core values and has earned the trust of thousands of sports organizations nationwide. I'm very glad to be part of Sport Ngin's future as leaders in this exciting space."
"The Sport Ngin business model is very powerful," said Tom Schnettler, Managing Director, Piper Jaffray Merchant Banking. "We are particularly attracted to the way the platform engages all participants in this market and opens up many opportunities to serve the large, captive ecosystem that it creates."
With this investment, Bob Higgins from Causeway Media Partners and Tom Schnettler from Piper Jaffray Merchant Banking will be joining Sport Ngin's Board of Directors.
"With this new capital, a passionate team of nearly 200 employees, and the experience and network of our investors," Kaufenberg commented, "we couldn't be more bullish on the future of Sport Ngin and the positive impact we will make on youth and amateur sports domestically and abroad."
About Sport Ngin
Sport Ngin is the world's largest sports technology and media platform focused exclusively on the multi-billion dollar youth and amateur sports market. Sport Ngin's suite of products help sports organizations improve the management of their operations and better connect with their athletes, volunteers and fans. Founded in 2008, Sport Ngin is based in Minneapolis, MN and has been recognized in 2014 as a Best in Class and Best Company to Work For award recipient. For more information, please visit http://www.sportngin.com; like the company on Facebook at Facebook.com/SportNgin; or follow Sport Ngin on Twitter at @sportngin.