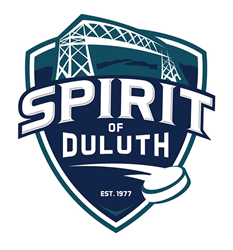 They have not only helped us make the event more interactive, but created a new way to provide value to our sponsors.
Minneapolis, MN (PRWEB) December 04, 2013
Sport Ngin, a leading provider of web and mobile-based software solutions for youth, amateur and professional sports organizations, will be powering the 37th annual Spirit of Duluth Invitational Hockey Tournament in Duluth, MN December 6-8, 2013.
The Spirit of Duluth utilized Sport Ngin to create a brand new logo and website design for this year's tournament. Additionally, The Spirit is using Tourney, Tourney Mobile, Broadcast, DIBS and Apparel Store to help manage the tournament and to create the most interactive experience for fans, coaches, parents and participants.
"We have had other events utilize parts of our technology suite, but this is the first youth hockey tournament to bring everything together for their event." said Jim Dahline marketing manager for Sport Ngin. "It has been a pleasure working with The Spirit to get this all together and I'm excited for the tournament to get started."
In addition to the new logo and website, a brand new mobile app is available for iPhone and Android. Participants have access to live scores, schedules and standings directly on their mobile phone. Additionally, participants can add posts, photos and videos to the Social Stream which is a social network created specifically for the event. Fans who are unable to attend, can watch select games streamed live on http://www.spiritofduluth.com.
"Working with the team at Sport Ngin has been great." said Megan Oswald, tournament manager. "They have not only helped us make the event more interactive, but created a new way to provide value to our sponsors. That's really important for us and our community. These tools and apps have been great and something that I'm sure other tournaments would love to use. "
For those interested in following the tournament, visit their website at http://www.spiritofduluth.com. For more information on using Sport Ngin at your next event, go to http://www.sportngin.com.
###
About Sport Ngin
Formerly TST Media, Sport Ngin is a leading provider of web software and mobile applications for youth, amateur, and professional sports. Powering more than 4000,000 sports teams, leagues, clubs, and associations, Sport Ngin features a complete suite of easy-to-use tools that help sports organizations manage, connect, and communicate with a diverse range of stakeholders, including athletes, parents, administrators, coaches, referees, scouts, volunteers, fans, journalists, and sponsors. Founded in 2008, Sport Ngin is based in Minneapolis, Minn. For more information, please visit http://www.sportngin.com; like the company on Facebook at Facebook.com/SportNgin; or follow Sport Ngin on Twitter at @sportngin.