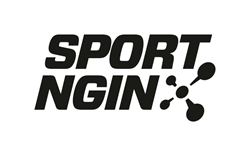 Sport Ngin gives the Saints the ability to easily communicate and connect with our target audience," said Tyson Jeffers, corporate director of sales for Saint Paul Saints.
MINNEAPOLIS, Minn. (PRWEB) May 08, 2016
Sport Ngin announced today that they have entered into a partnership with the Saint Paul Saints that creates an exciting new program for volunteer baseball league administrators providing franchise engagement and support for the local youth baseball community.
"Sport Ngin gives the Saints the ability to easily communicate and connect with our target audience," said Tyson Jeffers, corporate director of sales for Saint Paul Saints. "The families and coaches within the youth baseball organizations utilizing Sport Ngin's platform will be the first to know of the many fun experiences that the Saints offer at the ballpark and in the community."
Thousands of sports organizations have chosen Sport Ngin to run their website, tournaments, leagues, online registration & mobile apps. Through these applications, over 500,000 sports teams, clubs and leagues are able to drastically reduce the time they spend on administration and communication, allowing them to focus on spending time with their athletes.
"It was a natural fit to partner with the Saints organization" said Justin Kaufenberg, co-founder and chief executive officer of Sport Ngin. "Given their commitment to the youth and family market and our ability to bring the best of the technology world to these local youth organizations, we feel baseball and softball youth programs interested in our offerings will be extremely pleased with these benefits."
Sport Ngin and the Saints will be working cooperatively in market to help local youth ball programs take advantage of partnership benefits and allow for these programs to have a greater tie and gain access to internal Saints resources.
For more information about this partnership and what it means for youth baseball and softball in Minnesota, please reach out to Sport Ngin at http://www.sportngin.com
# # #
About Sport Ngin
Helping the world play smarter and live more, Sport Ngin is the leading provider of Sport Life Management web software and mobile applications for youth, amateur, and professional sports. Powering more than 500,000 sports teams, leagues, clubs, and associations, Sport Ngin features a complete suite of easy-to-use tools that help sports organizations manage, connect, and communicate with a diverse range of stakeholders, including athletes, parents, administrators, coaches, referees, scouts, volunteers, fans, journalists, and sponsors. Founded in 2008, Sport Ngin is based in Minneapolis, Minn. For more information, please visit http://www.sportngin.com; like the company on Facebook at Facebook.com/SportNgin; or follow Sport Ngin on Twitter at @sportngin.
About St. Paul Saints
The St. Paul Saints are an Independent Minor League organization which has been promoting fun for 23 seasons. They moved into the award winning CHS Field in 2015 and were awarded the American Association Organization of the Year. Known for their promotional wizardry, they have garnered national attention on CNN, MSNBC, Sports Illustrated, ESPN, The Today Show and newspapers across the country. The Saints have a live four-legged pig deliver baseballs to umpires and a nun who gives massages to fans, Saints baseball is about affordable family entertainment, all wrapped around a great baseball experience.